Having the flexibility to work when and where you want is an empowering feeling, but too many times, working from home or out of the local coffee shop can lead to distractions, and many even report feelings of isolation and a lack of networking opportunities.
Coworking spaces solve many of these issues, providing its members access to shared or dedicated spaces along with outstanding amenities and a bolstering community ready to collaborate.
San Francisco and Silicon Valley are loaded with unbeatable coworking spaces, such as those in Sunnyvale, Oakland, Palo Alto and Menlo Park, each possessing unique features and accommodations that make them perfect for professionals across industries. Here are 10 San Jose coworking spaces to check out next time you need of a change of scenery.  
Top Coworking Spaces in San Jose
Action Spot
CommonGrounds Workplace
Founders Floor
OnePiece Work
Silicon Valley Business Center
Spaces
WeWork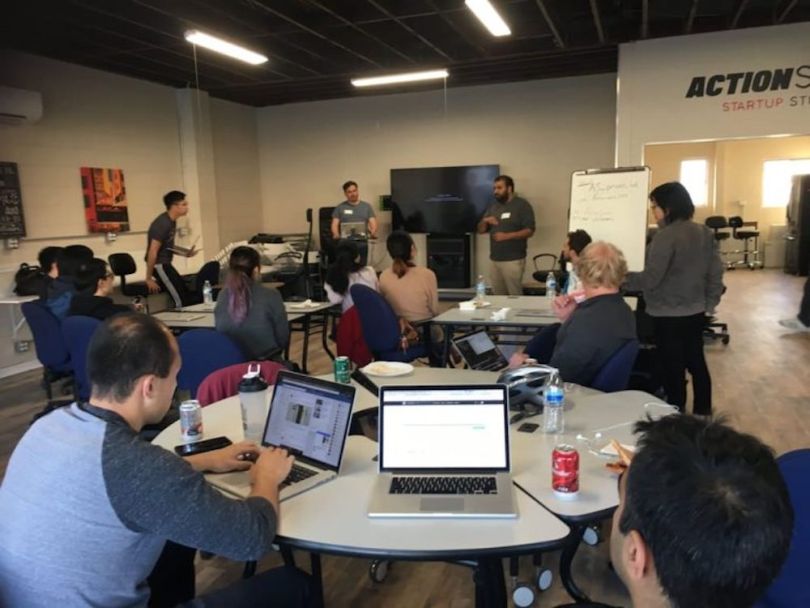 Founded: 2016
About the space: Action Spot is a startup studio where local startup founders and experts in the fields of data science, AI, deep learning, virtual reality and data security can gather to learn from each other and move their businesses forward. 
What makes it unique: The space features both coworking space and private suites, furnished with meeting rooms, reception and IT support, 24/7 access, free parking and hotel discounts.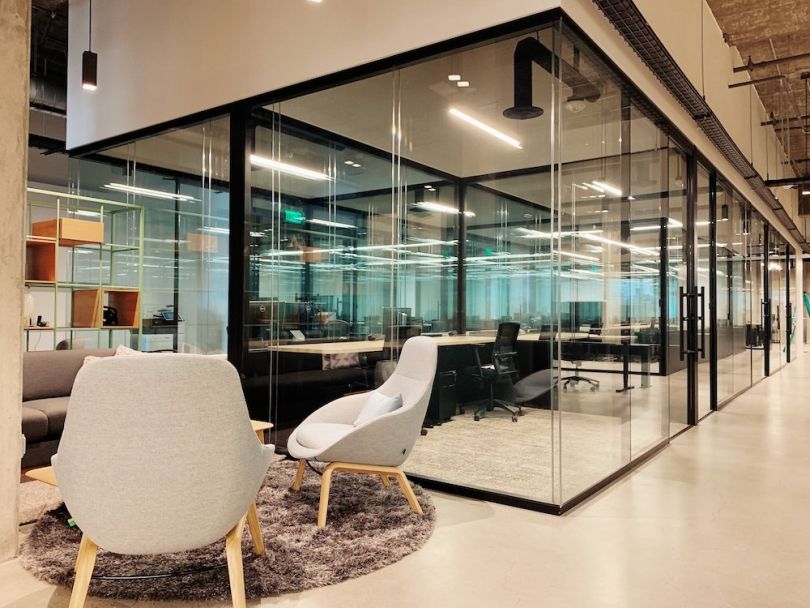 Founded: 2016
About the space: CommonGrounds Workplace has locations in more than 20 cities throughout the United States, including Downtown San Jose, featuring flexible work options like access to hot desks, private offices and communal spaces.
What makes it unique: "Hackable Architecture" allows CommonGround's in-house design team to customize a private workspace that aligns with their member teams' brand needs, leading to optimized, human-centric headquarters.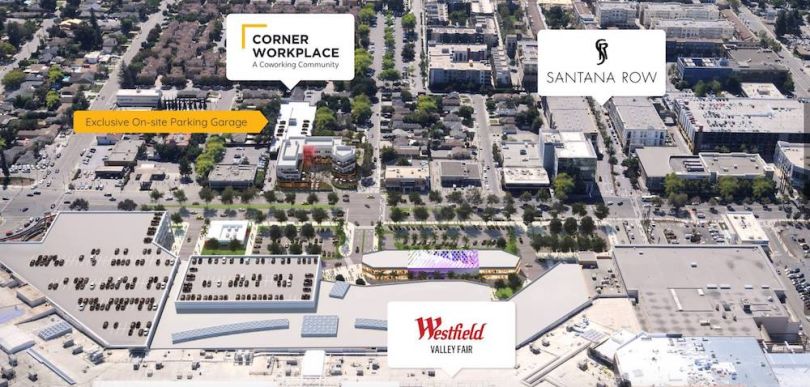 About the space: Located just off of Santana Row, Corner Workplace features both communal memberships and large and small offices available for rental, with conference room and patio access available as well. 
What makes it unique: Corner Workplace hosts exciting events and features amenities like 24/7 secure access, fast WiFi, free onsite parking and opportunities to learn from a collaborative community.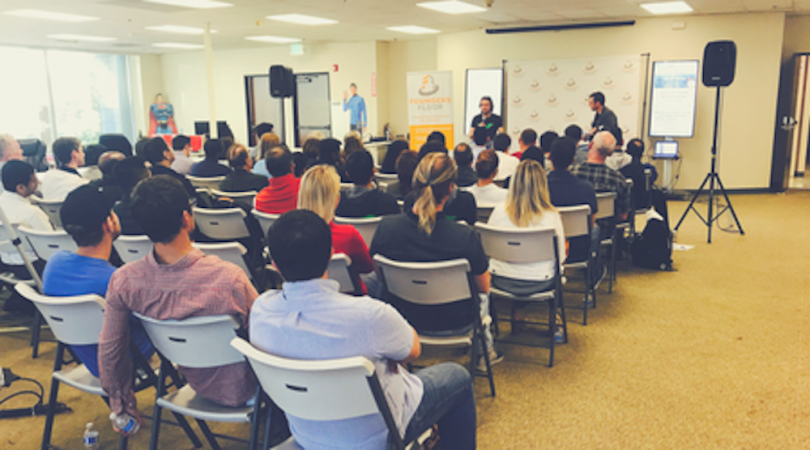 Founded: 2014
About the space: Founders Floor's goal is to bring the abilities of budding entrepreneurs with outstanding company ideas to the next level, offering access to an accelerator program, mentorship, startup events, funding opportunities and coworking space. 
What makes it unique: The coworking space's accelerator program provides free access to Founders Floor's facilities and focuses on preparing founders to make more informed decisions on product design, development, marketing and distribution, along with plenty of fundraising and pitching opportunities.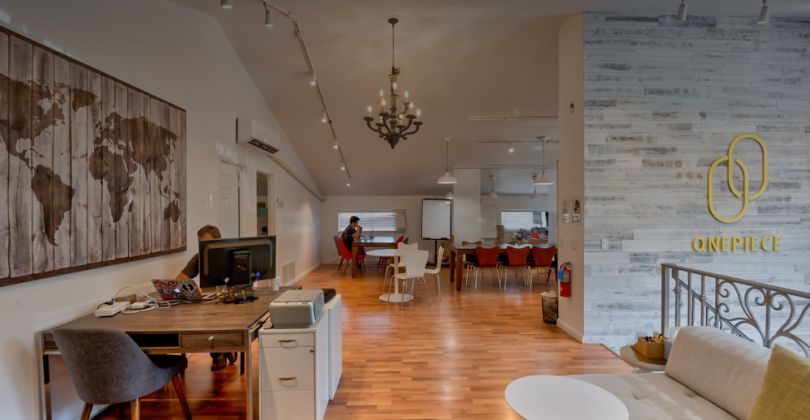 Founded: 2016
About the space: Featuring locations throughout Silicon Valley and Seattle, OnePiece Work makes use of its space by offering virtual office, hot desk, dedicated desk and private office memberships dedicated to building exceptional companies in the tech community. 
What makes it unique: OnePiece Work's spacious San Jose location features two floors of communal space and workstations, complete with call rooms, patio spaces and monthly catered lunches.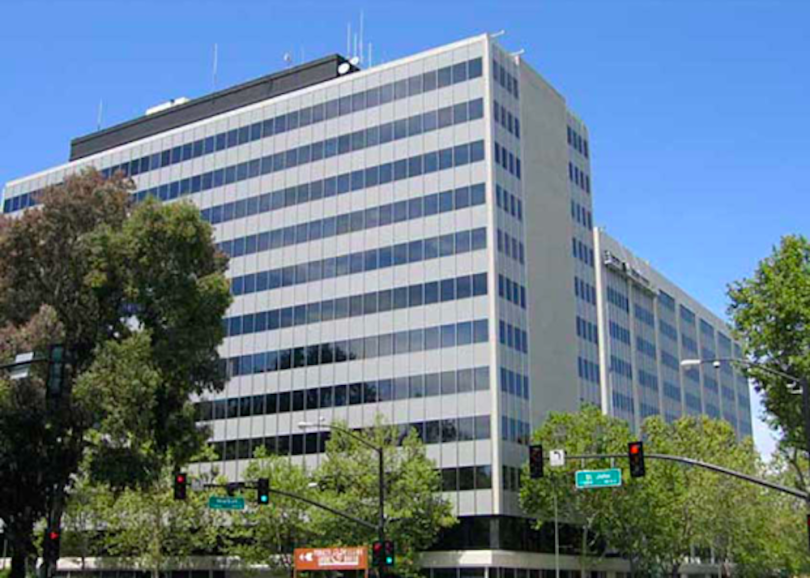 Founded: 2003
About the space: Pacific Workplaces is one of the most convenient workplace options for traveling and commuting employees looking for home bases throughout California, featuring 18 locations in the state alone.
What makes it unique: Virtual offices, coworking spaces and full-time offices are available for rental, with phone answering, screening, conference room access, and enterprise-level internet connections, making the space a perfect fit for solopreneurs and single-practice lawyers alike. 
Founded: 2002
About the space: Premier Workspaces's national network of flexible office locations allow professionals and small to mid-sized companies in all industries thrive, and the San Jose Business Center location offers memberships with access to meeting rooms, private offices and shared office spaces.
What makes it unique: Various tiers of membership provide credits valid towards workspace rental hours and meeting room time, along with private offices available for daily rental.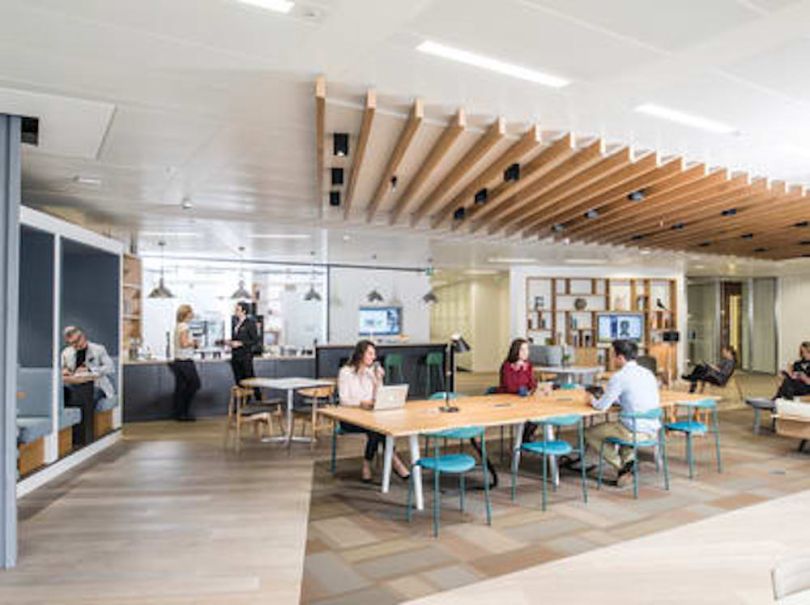 Founded: 1998
About the space: Regus is one of the largest providers of workspaces in the world, offering four locations in San Jose alone for professionals and entrepreneurs to gather and build their ideas even further.
What makes it unique: Hot-desk and permanent desk workstations are available at each location to accommodate flexible work schedules, and larger meeting facilities are available for rental that include interview rooms, training rooms, conference rooms and team rooms.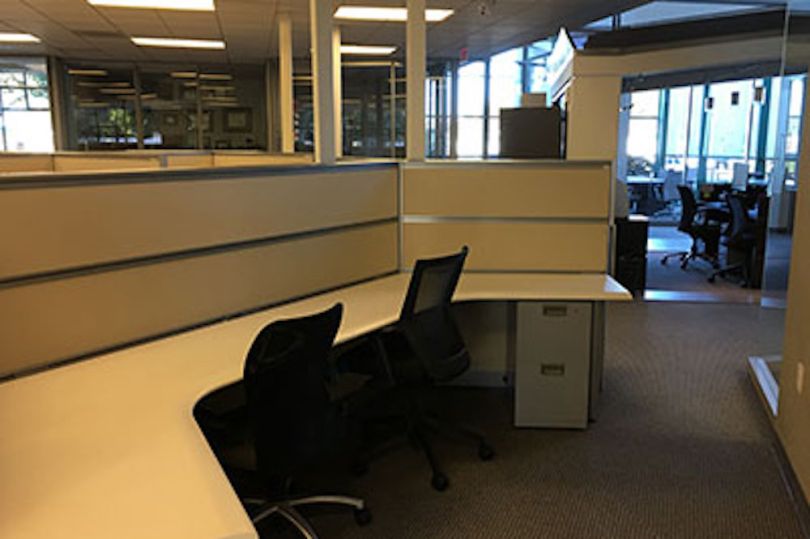 Founded: 2002
About the space: Over 100 workspace options are available at Silicon Valley Business Center, including coworking spaces, flex desks, conference rooms, full workstation setups and entirely private workstations.
What makes it unique: Exciting events are hosted regularly at the Silicon Valley Business Center, including professional workshops and coffee drives.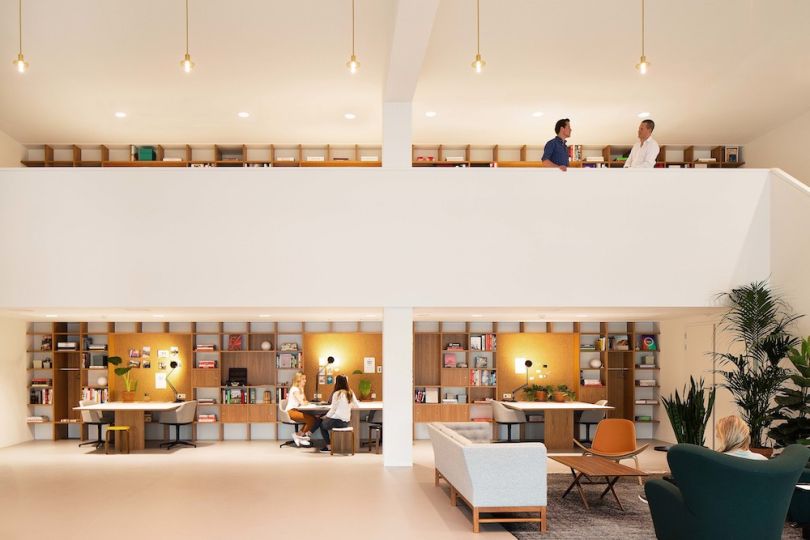 Founded: 2008
About the space: Designed to help Silicon Valley and West Valley professionals do their best work, Spaces offers coworking memberships, dedicated desks and office space availability with an aesthetic designed to keep professionals motivated.
What makes it unique: Desks are accessible 24 hours a day for morning people and night owls alike, and Spaces also partners with several companies to provide members with discounts and services like clothes cleaning, groceries, office supplies, flowers, home goods and more.
Founded: 2010
About the space: A global power in the coworking and shared space industry, WeWork houses three locations in San Jose, each offering a selection of desks or office spaces that professionals can transform into their new work homes. 
What makes it unique: The Riverpark Tower location on West San Carlos Street features a Labs Desk membership, which provides a full mentorship and education program to early stage startups in addition to a workspace.