"If you woke up in five years and nothing had changed, would you be happy?"
After leading sales development teams for four years, Brooke Lengsfelder woke up one day and asked herself this question. The answer, of course, was "no." 
Career change isn't for everyone; it requires a certain discomfort. But for Lengsfelder, it was the only way she could grow professionally, so she decided to take on the challenge and move internally at online lending platform Blend.
Switching professions is an uphill battle of company and industry research, countless meetups, dozens of cover letters, competition with more experienced candidates, networking dates, and of course, rejection. Lots and lots of rejection.
Five women from San Francisco tech shared why it's worth it. 
Their paths to professional satisfaction weren't always smooth, but with hard work, grit and a desire to continuously learn, the following women found their stride as product marketers, senior consultants and more.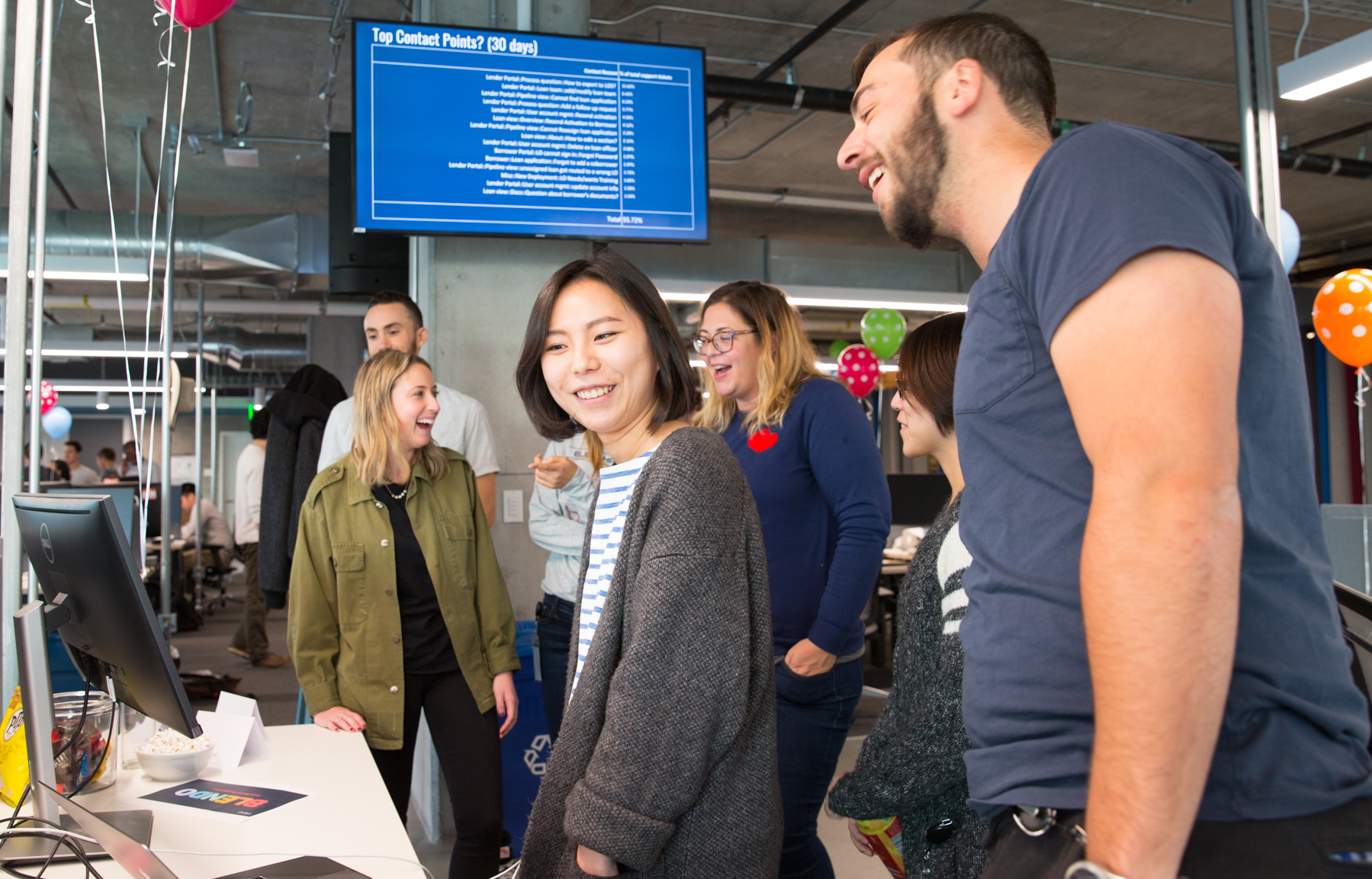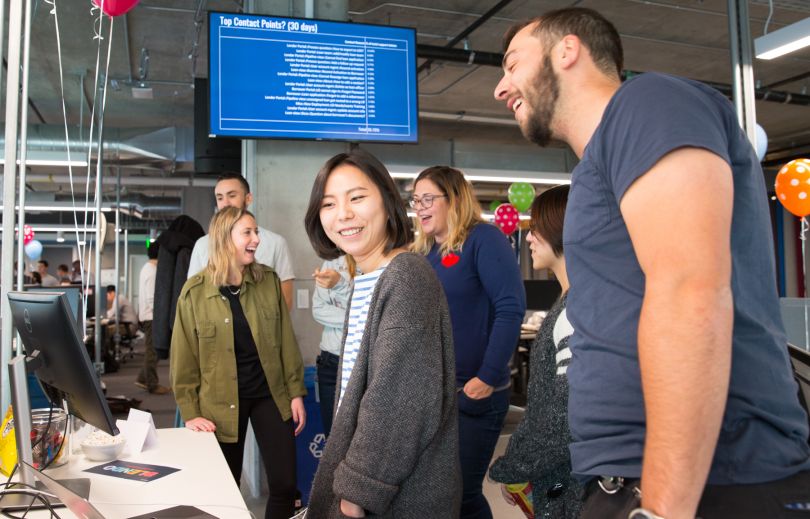 Brooke Lengsfelder's desire to be an entrepreneur ultimately pushed her out of sales development and into product partnerships at fintech company Blend. Lengsfelder determined her new role would help her develop some of the skills necessary to become a business leader.
When and why did you decide to make a career change? 
I led sales development teams for over four years when I decided to make a change last fall. I wanted a role that allowed me to see the impact of my work. I wanted something that was fast-paced, dynamic and required me to think strategically while creatively solving problems in an unstructured environment. However, I wasn't sure which path to pursue. 
I compiled a list of the things I loved about my job and the new skills I wanted to learn. Then, I identified teams here that might encompass those skills. After that, I set up coffee chats to learn more about my colleagues' experiences. The team I kept coming back to was business development, so I decided to interview for an open role.
I compiled a list of the things I loved about my job and the new skills I wanted to learn."
What challenges did you face while establishing yourself in this new career?
A lot of leading sales development is about process. A colleague once likened my role to a librarian: you need to know where everything is, but you don't need to have read all the books. In contrast, business development can be ambiguous. Leaders need to be experts in the categories they cover, and they're often required to develop solutions where no prior patterns existed. That aspect was challenging, but it forced me to develop valuable problem-solving skills and reframe my mindset. 
Instead of gauging progress with, "Do I know the answer to this?" I started to ask myself, "Which resources can I use to figure this out?" I also read a lot of internal resources, did research online and had conversations with partners and colleagues from a variety of teams.
What advice do you have for other people who are considering making a career change?
Get comfortable with being uncomfortable. I once read a piece of advice that said, "If you woke up in five years and nothing had changed, would you be happy?" Change is uncomfortable, but growth requires change. I knew going into this new role that I had a lot to learn. So I level-set with myself and decided to embrace it. After all, I was doing this to challenge myself and develop new skills.
Also, I recommend framing a decision around long-term goals. I knew I wanted to start my own company someday, so I thought about which roles would best prepare me for that.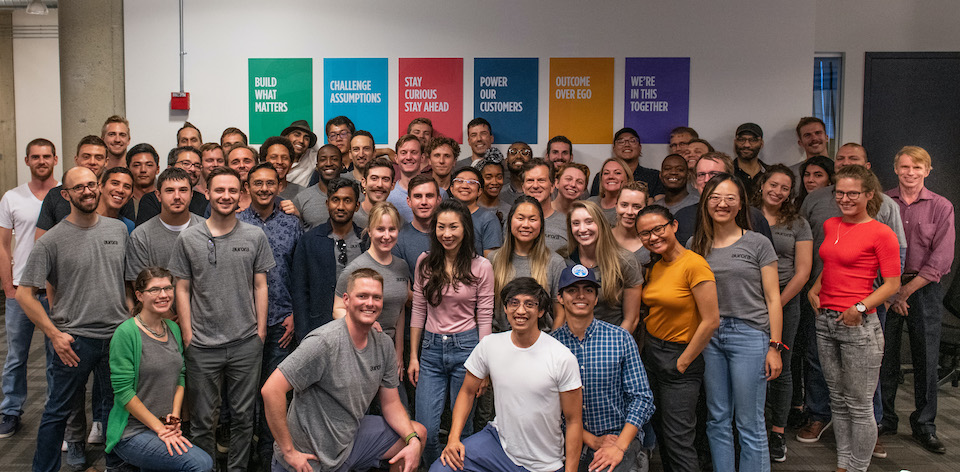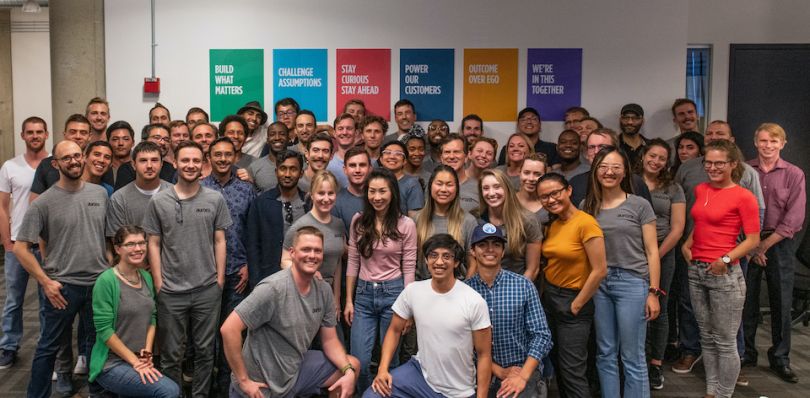 When Katherine Cheema switched to a role as a product marketing manager at Aurora Solar, she didn't walk into her new career alone. Cheema was assisted by the co-founder of the solar power software company and her manager, who advocated for the move, and provided the time and resources she needed to successfully onboard.
When and why did you decide to make a career change? 
I transitioned to product marketing from a role as head of customer success at Aurora Solar. Prior to becoming a PMM, I built and scaled CS organizations at growing companies. However, my first job out of college was in the defense industry working as a project manager for automated translation software development.
I knew I had an interest in product marketing after working with many talented people in that field. I am drawn to roles that offer a perspective into both the software development life cycle and the customer experience and product marketing is much like customer success in that regard. 
I'm lucky to have had a manager — our Co-founder and COO Samuel Adeyemo — who supported my transition, and to be at an organization that invests in its employees. I also needed to demonstrate how I could cross-train and onboard in a new role. Many companies don't have the time or resources to invest in training. Fortunately, our company is willing to make these investments.
Invest in relationships."
What challenges did you face while establishing yourself in this new career?
Selling my skills as translatable. I transitioned into marketing at a company where I was already an expert in the product and knew our customer personas. Get rid of the notion that you would be "starting from scratch" in your new role. It's correct to be aware of a knowledge deficit, but also lean into the unique skills and experience that will lend itself well to a new role.
What advice do you have for other people who are considering making a career change?
Invest in relationships. No matter the kind of transition a person is trying to make, someone somewhere can help make a switch happen, whether that's a manager, an HR supervisor or a friend giving a referral. Everyone needs people behind the scenes advocating for them.
When making an internal transition, recognize that you are asking to do something different from what you were hired to do. This shift is not a cheap investment for a company, so having strong relationships and support internally are essential to success. 
Also, get a few mentors. I am fortunate to have worked with many inspiring women leaders in tech. One of my former managers, SchoolMint Co-founder Forum Desai, is a major inspiration to me and someone from whom I have learned a ton.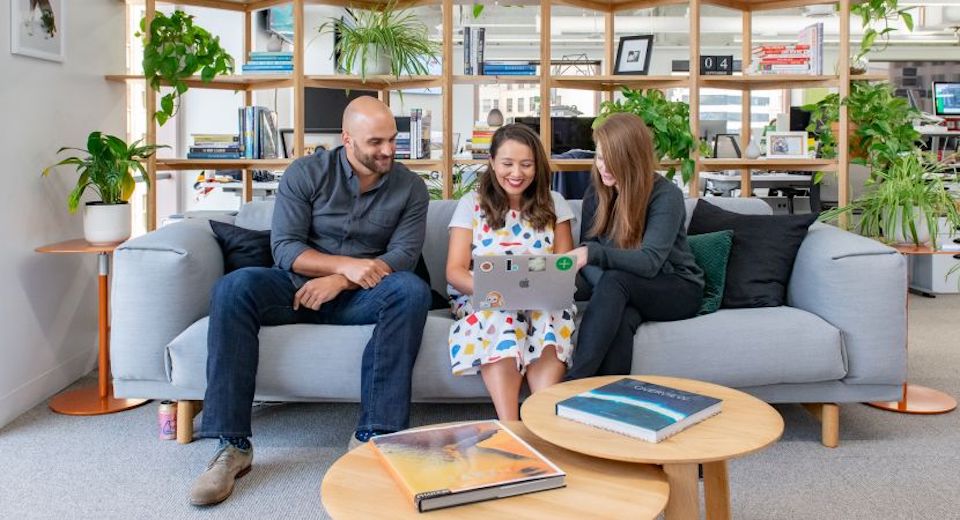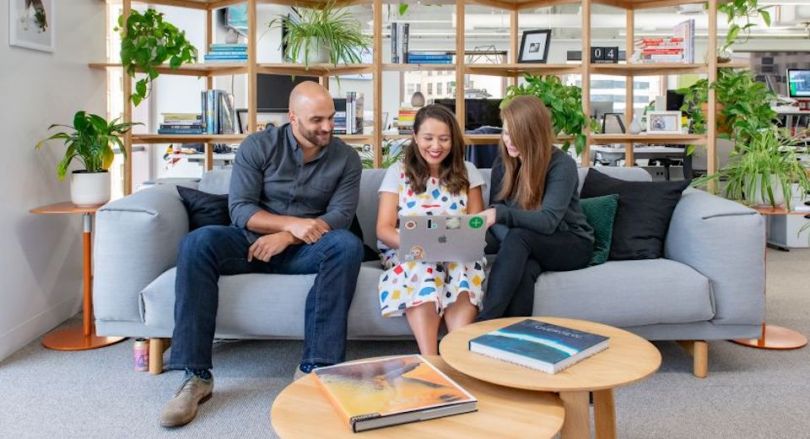 Theresa Do, Victoria Tse and Michele Ewing share their insights on how they arrived at careers in tech, events and marketing, respectively, at Gladly. These professionals discuss the challenges they overcame — like naysayers and a lack of technical experience — and the lessons they learned at the customer service platform. 
When and why did you decide to make a career change? 
I landed a part-time role at a Fortune 500 financial company while studying sociology in school. I got hired after graduating and stayed with that company for over eight years. But I always had a love of technology, so on the side, I built websites, helped the IT team with hardware upgrades and took coding classes. Outside of IT work, I was miserable at that financial institution.
I started to look around and a friend of mine said that her team was looking for a tech support agent at the software startup she was with. I had no formal experience other than the few classes I took and what I taught myself throughout the years. But, I gave it a go anyway. I did my homework on the product, asked my friend for assistance preparing for the interview, and ultimately spent another eight years at that company.
What challenges did you face while establishing yourself in this new career?
Within my first 2 years of managing events, I was told I was either too young or lacked experience when applying for more senior positions. I also encountered quite a few cases of being layered as soon as a new VP or CMO came in. I became someone in the background, working to make sure my new boss was successful. 
Event and field marketing ties in with sales. I was proud of every win sales achieved from programs I ran, but not being acknowledged for them was a huge hit on my confidence. It felt like I was suffering in silence. 
Another challenge was when a new layer would come in and immediately accused me of trying to take their job. A shock to me was when I had a female VP come in and tell me to stop being such a woman and a "goody two shoes." She also told me that I'd never be a leader because I'm too concerned about being liked and I'm too nice with the team. The short answer on how I overcame it: I kept going.
What advice do you have for other people who are considering making a career change?
Someone I admire once told me that jobs and careers are not a destination, but rather a part of the journey. It seems daunting to make a big life change. But rather than focusing on jobs being the end-all and be-all, it's important to know that these risks and moves can help unlock something great. They allow us to meet new people, discover new passions and guide us in a direction that we're meant to go in.
Leverage networks. Leaning into what you don't know is equally as important as leaning into your strengths. Most importantly, have faith in yourself. Don't let anyone's tone or objections create a feeling of unworthiness. Putting in the work and acquiring the right knowledge prevents a person from being second-guessed.