Remote setups. Health and safety check-ins. Canceled vacation plans.   
In normal circumstances, these topics wouldn't constitute small talk. But client conversations are sounding different these days than they did a few months ago. Starting an interaction from a place of empathy can make all the difference in identifying customer concerns or needs, which might lead to further breakthroughs.  
At Snapdocs, Head of Customer Success Peter Martinez-Fonts said the digital mortgage platform isn't seeing much churn. But that doesn't mean his team isn't striving to stay nimble and focus on human connection. 
The pandemic has taught the tech industry that the only constant is change. And at the end of the day, a mere "I can relate" might just turn a fair-weather customer into a long-term partner.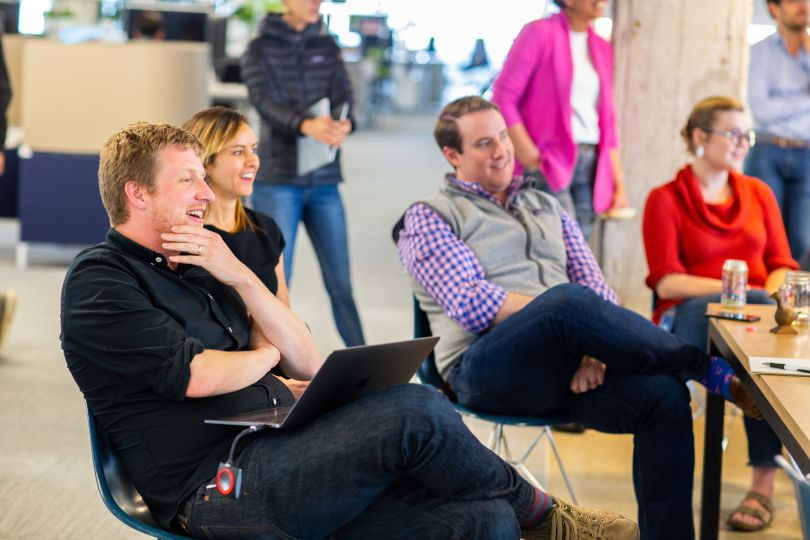 What steps are you taking right now to help reduce churn in your accounts, in light of what's happening with the coronavirus?
We're fortunate right now to be in a position where our product helps our customers manage the impact of COVID-19 in a meaningful way, which means that we're not seeing churn as a major risk. Our focus for the last few months has really been centered around removing roadblocks so customers can get up and running with Snapdocs. We've been working to make the onboarding process faster and easier for everyone involved.  
How have you adapted your customer success strategy in recent weeks, and what impact has that had on your conversations with clients?
Our clients are mortgage lenders, many of whom are adapting to remote workforces and investing in new digital processes for the first time. Our product enables folks to close loans in a more digital way. But the complex environment of lenders, settlement agents, mortgage investors and local (sometimes at the county level) regulations changes by the hour. 
Our customer success team sits in the middle of all of these parties. We can share learnings that we see across our broader customer base in real time to accelerate digital initiatives for our clients. 
If we want to be successful, that means we have to make our customers successful.'' 
What's the most important lesson you've learned when it comes to reducing churn?
Our clients are human beings with a job to do. If we want to be successful, that means we have to make our customers successful. And the best way to do that is by treating each customer like a human being, understanding their pain points, empathizing with their unique set of circumstances and working together to help them get their job done faster, easier or more economically. Not only does this approach reduce churn, it allows us to celebrate with our customers when they exceed expectations.