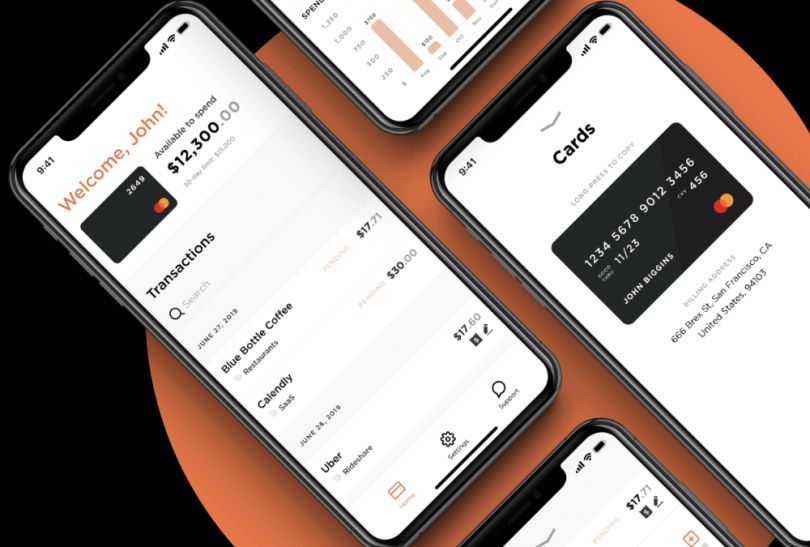 San Francisco-based fintech startup Brex announced Tuesday that it raised $150 million in its latest financing round led by Lone Pine Capital.
Brex, founded in 2017, operates as a corporate credit card and cash management company specifically tailored to startups. The company enables business owners to issue cards, set limits and track employee spending via its mobile app. The app also integrates with other finance management platforms like Quickbooks, NetSuite and Expensify to simplify the month-end reconciliation process for accountants.
According to the company, Brex has spent recent months adjusting its business strategy in light of COVID-19. As a result, the company has introduced additional contactless support options and a new rewards program for customers that are working remotely. The program provides customers with discounts on subscriptions to essential work-from-home web applications like Zoom, Slack and Dropbox.
"The economic and public health ramifications of COVID-19 are devastating to many, and Brex wants to do everything it can to help its customers during this time. This new rewards program is one of a number of ways we're adjusting," Henrique Dubugras, co-founder and CEO of Brex, said in a statement.
Brex intends to use the new funding to invest in the research and development of engineering systems that can further improve the expense management experience for its customers.
"We're glad to have additional capital at a time when customers need us to be focused 100 percent on providing services and solutions to help them navigate these challenging economic times," Dubugras said in a statement.
Looking to the future, the company plans on supplementing its hiring and product development efforts with a series of small acquisitions, as well as enhancing and expanding existing sales opportunities. In March, the startup announced that it had acquired three companies, Neji, Compose Labs and Landria.
Brex has raised over $700 million in venture capital to date, according to Crunchbase. Among its customers are Airbnb, Outdoor Voices and Boxed. The company received additional support in the Series C extension round from investors Y Combinator Continuity and Kleiner Perkins, and previous investors include PayPal co-founders Max Levchin and Peter Thiel.