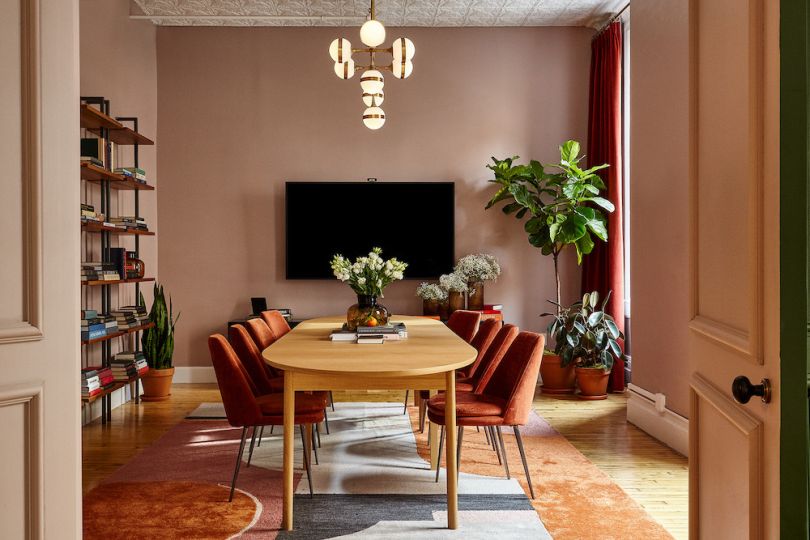 Chief launched in New York City in 2019 to provide a sense of community to women who worked their way up the corporate ladder to the VP level or higher. Chief's two co-founders, Carolyn Childers and Lindsay Kaplan, found that, as they obtained more senior job titles, there were less people they could turn to for career — or life — advice. They found this to be especially true for executive women, since the corporate boardroom and C-suite are often so male-dominated.
When the duo launched Chief and its designated clubhouse they saw a huge amount of interest. Plenty of women signed up to be part of Chief to learn from peers, build connections, participate in group discussions and use the clubhouse to network. Before long, thousands of people were on Chief's waitlist to join, with many of them located outside of New York.
Now, Chief is expanding its reach to allow more members to join. The company announced on Tuesday that it's bringing its network to San Francisco, along with Boston.
Chief says that a significant portion of people on its waitlist were based in San Francisco, and they'll be able to become members with this launch. Childers and Kaplan told Built In that they were excited to expand into SF because they have both spent time raising money from VCs based in Silicon Valley. Expanding the Chief network to SF will help them establish roots in that world.
This isn't the first time Chief has grown its footprint this year. In March, Chief announced that it would be expanding to Chicago and Los Angeles, as well as opening a local clubhouse in both cities. Of course, COVID-19 forced Chief to change its approach, but it was able to transition to virtual meet-ups without missing any scheduled sessions. Chief even said that attendance to group meetings has actually gone up during quarantine.
While the physical clubhouse space is an important amenity to Chief members — and the company plans to reopen safely when they can — the pandemic has taught the company that it can still succeed while everyone is remote. This realization affected Chief's push to expand to SF, which comes a month after the company raised a $15 million funding round.
While Chief launched in Chicago and LA after it had already selected a physical clubhouse, the company will begin with a virtual launch in SF. Chief will be evaluating physical locations in SF in the future.
"Our members don't want us to wait [to pick out a clubhouse] to give them the resources they've been looking for." Kaplan told Built In.
"We like to think of ourselves as a community with a space first, not a space with a community." Childers added.
Now that Chief has announced it's expanding to San Francisco, the company will begin adding members off of its waitlist. It's also encouraging current members to nominate people in SF who'd be interested, and is actively prioritizing diversity in its recruiting efforts. Chief says that there will be a more official launch in the early fall after it spends the summer building its community in SF.