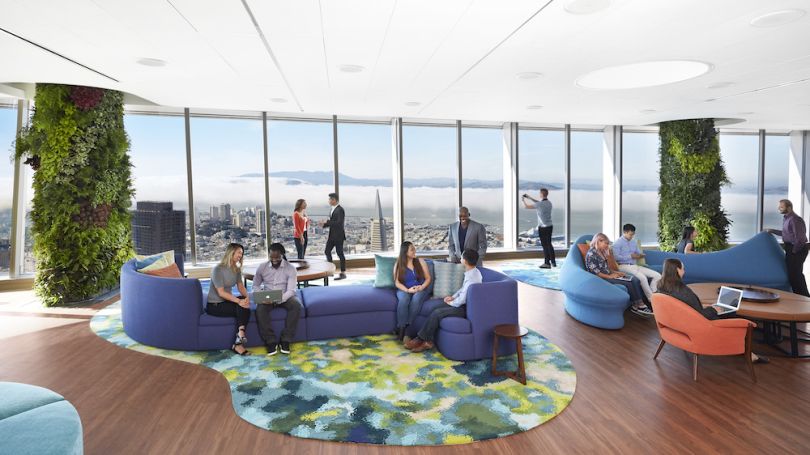 Salesforce Ventures, the global investment arm of San Francisco-based Salesforce, launched its second impact fund earlier this month. The $100 million fund will go toward accelerating the growth of cloud companies that are taking steps to address key social issues.
The impact fund will place its primary focus on companies aiming to make a difference in the realms of sustainability, diversity, equity and inclusion. Other investment focus areas include education and workforce development as well as social sector technological development.
"We lead with our values," John Somorjai, executive vice president of Salesforce Ventures, said in a statement. "We want to support next-gen entrepreneurs developing solutions that drive digital transformation and customer success, and also improve the state of the world."
On the sustainability front, the venture firm will financially assist companies that are developing new technologies intended to address climate change, including creating better access to clean energy and improving resource efficiency.
One such company is Brooklyn-based energy technology startup Blocpower. Blocpower has recently partnered with Salesforce Ventures in order to identify, analyze and track urban buildings that have not yet transitioned to clean energy.
"We find ourselves confronting four crises: economic, racial justice, health, and rapidly accelerating climate change. We need enlightened business leadership now more than ever," Donnel Baird, CEO of BlocPower, said in a statement.
San Francisco-based mentorship platform Ureeka has also partnered with Salesforce Ventures to bring relief to minority-owned small businesses affected by the pandemic.
"This crisis disproportionally affects the 1.1 million minority-owned small businesses in the U.S. that employ more than 8.7 million workers and generate more than $1 trillion in output annually," a spokesperson for Salesforce Ventures said in a statement.
Ureeka's mentorship program connects entrepreneurs of color with coaches that assist them in building business plans for sustainable and ongoing success.
In the months following the pandemic, the company administered more than $100 million in grants to small businesses through partnerships with Salesforce and WeWork. Of the 15,000 small businesses, 52 percent of recipients were women and 60 percent were people of color, according to the company.
"We remove systemic and geographical barriers for entrepreneurs because access isn't just for the insiders," Melissa Bradley, co-founder of Ureeka, said in a statement.
Salesforce Ventures also announced the launch of an education program intended to teach Black business operators the foundational elements required to become angel and venture investors. The Black Venture Institute, in partnership with BLCK VC, Operator Collective, and UC Berkeley Haas School of Business will graduate 300 fellows in the next three years, according to the firm.
Salesforce Ventures launched its first impact fund of $50 million in 2017. To date, the venture firm has invested in more than 25 companies with the intent to drive social change.