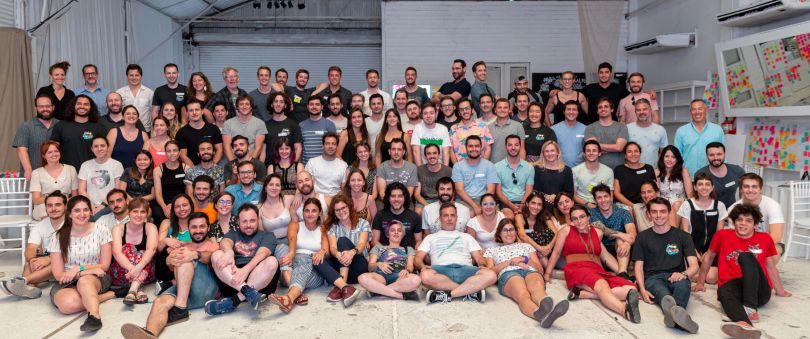 In today's age of remote work, companies have turned to countless solutions to keep their employees productive and engaged from the comfort of their homes. Amidst the plethora of challenges brought on by the remote and hybrid work models, one of them is ensuring teams are able to efficiently collaborate with their members. Luckily, MURAL designed a solution to enable complex teamwork in an engaging way.
On Tuesday, MURAL announced the close of its $50 million Series C round co-led by big-name investors Insight Partners and Tiger Global Management. The company offers an enterprise platform that provides members of product, consulting, sales, customer success teams and the like with digital workspaces that foster interactive and engaging workshops and meetings. To date, the company has raised about $200 million in total funding and is now valued at over $2 billion.
With the unicorn's software, teams use guided visual collaboration to work together from anywhere. The platform offers experiences that promote problem-solving, play and imagination. It also provides them with tools for ideation and co-creation. MURAL customers include IBM, Microsoft, Facebook and Atlassian.
"MURAL helps thousands of enterprise teams run high-impact workshops and meetings. These teams can now go from ideation to innovation faster than ever before," John Curtius, a partner at Tiger Global, said in a statement. "MURAL's platform and best-in-class member services help organizations completely reimagine what it means to work together. You can finally see a team's ideas come to life, be shaped by methods and expert facilitators, and be turned into tangible plans of action. MURAL is making this happen, and it's only the beginning."
The company is investing its fresh capital in upgrading its platform to support hybrid and distributed workforces. This agenda includes adding new software integrations to platforms like Microsoft Teams and Zoom. MURAL is also putting money toward its community programs for facilitators, team leaders, and design thinking and Agile experts.
This funding round will also help MURAL reach its hiring targets and expand its global go-to-market efforts. The 600-person company is currently hiring for dozens of roles across its creative, customer success and support, data, DevOps, finance and operations, marketing, product design and engineering departments.