When most people think of aerospace companies, visions of SpaceX probably come to mind. But while Elon Musk's brainchild may be one of the fiercest competitors in the industry, there are plenty of other organizations making a dent in the side of aerospace history. These companies, many of which are scattered throughout the San Francisco Bay Area, specialize in building technologies that redefine our use of travel through Earth's atmosphere and surrounding space. Some of them, such as Lockheed Martin and Hexcel Corporation, have been shaping the aeronautical arena for decades, while others have just recently entered the Bay Area's circle of space seekers. 
With satellites and aerospace expertise in tow, these companies are committed to discovering new avenues for air and space research. While some are busy at work imaging Earth from all angles and building aircrafts, others are making grand plans for space tourism and strengthening government defenses. For these 16 aerospace companies throughout the San Francisco Bay Area, shooting for the stars — quite literally — holds the key to unlocking the secrets of our planet and what lies beyond. 
Aerospace Companies in San Francisco
Alanax
BAE Systems
Hexcel Corporation
Lockheed Martin
Loft Orbital
Made In Space, Inc.
Planet Labs
Zipline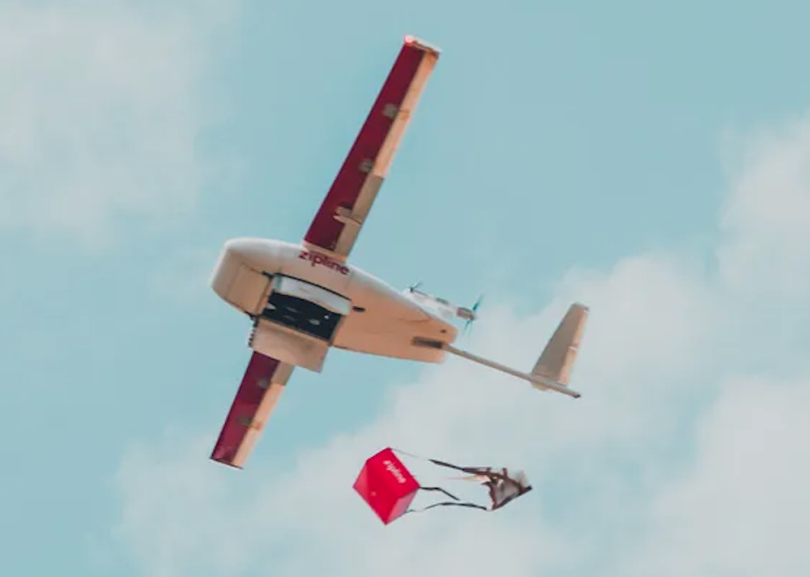 Location: South San Francisco
What they do: Zipline utilizes drone technology built with endurance in mind to deliver medicine to those in need. The company is currently developing an autonomous logistics network to facilitate the use of its fleet of delivery drones, making medicine more accessible to 13 million people across Ghana and Rwanda.
Who they work with: Healthcare providers, pharmacies and emergency response teams.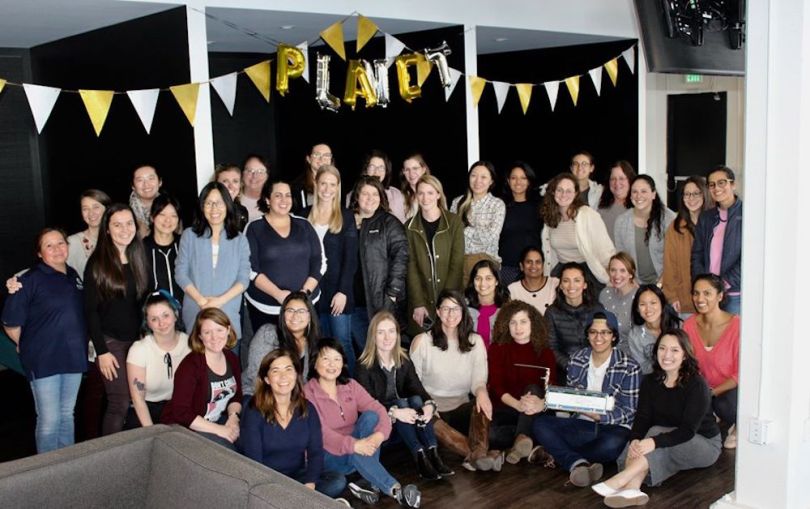 Location: SoMa
What they do: Planet Labs, Inc. provides global satellite imagery data and insights, imaging all of Earth's landmass on a daily basis. Founded by a trio of NASA scientists, the company designs, builds and operates the largest fleet of satellites in orbit, using lean, low-cost electronics and design iteration. The company's satellites, called Doves, are managed through the use of patented automation software, while a small team schedules imaging windows, pushes software into orbit, and downloads images to 45 ground stations worldwide. Using the Google Cloud Platform, Planet Labs allows customers to tap directly into their data, ensuring easy web and API access to their imagery and archive.
Who they work with: Geoplex, Kayrros, Orbital Insight, Esri, Harris and Elecnor Deimos.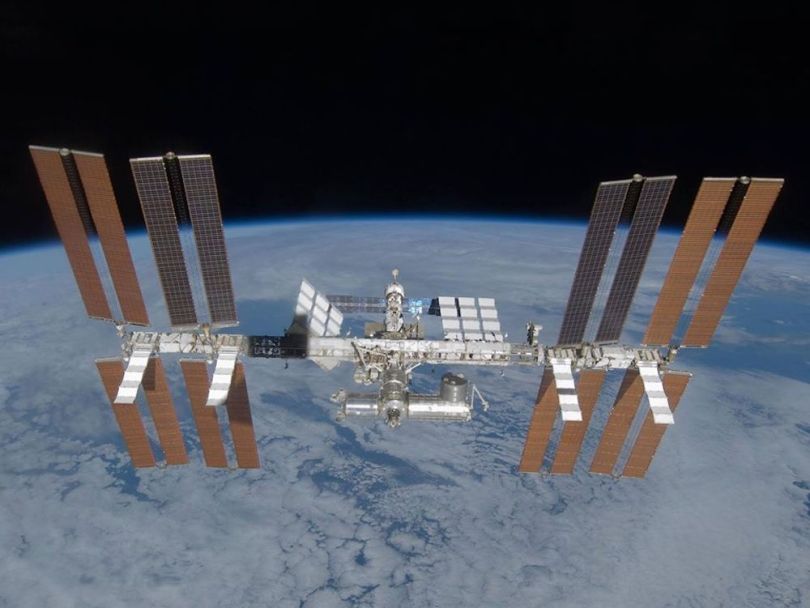 Location: San Jose, Greater San Francisco Bay Area
What they do: Alanax is developing a modeling and operational software designed to unlock the ability to understand aerospace networking. The company aims to optimize aerospace networks, so they can bring connectivity to the most remote places on Earth, eventually solving commercial, environmental, humanitarian and security challenges. Alanax's STK NetMod provides unprecedented fidelity in the end-to-end simulation and emulation of aerospace communication networks and applications. The software enables users to run multiple pre-flight simulations at the same time on one computer, incorporate large pre-existing networks into simulation scenarios, and more.
Who they work with: Engineers, mission analysts and software developers.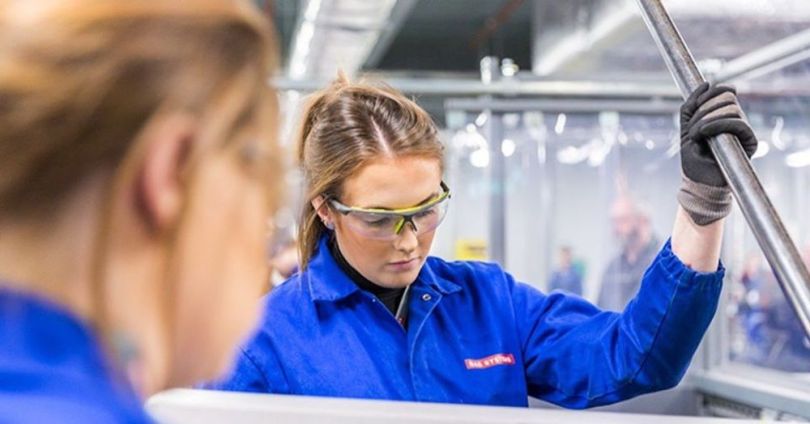 Location: San Jose, Greater San Francisco Bay Area
What they do: BAE Systems is an international defense, aerospace and security company that delivers a variety of services for air, land and naval forces. The company designs, develops and manufactures a range of electronic systems and subsystems for military and commercial applications, produces specialized security and protection products, and provides service support of armored combat vehicles, munitions and artillery systems. BAE Systems designs and delivers solutions for civil and commercial space agencies for use on Earth, near space and deep space, enabling customers to command, control and communicate with spacecraft and ensure electronics survive radiation and temperature extremes.
Who they work with: Civil and commercial space agencies, academic and industrial leaders and government agencies.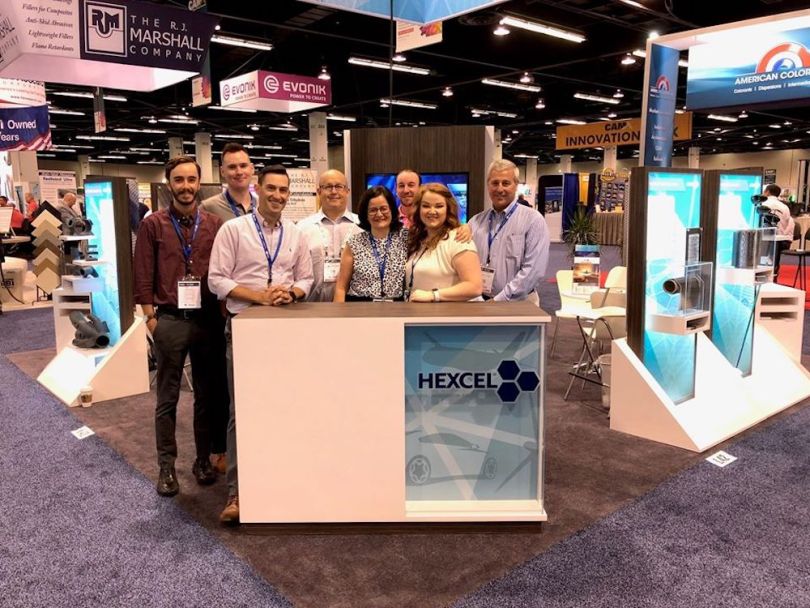 Location: Dublin, Greater San Francisco Bay Area
What they do: Established in 1948, Hexcel Corporation manufactures advanced composite materials for the commercial aerospace, industrial, and space and defense markets. The company supplies the composite materials used to manufacture Boeing and Airbus aircrafts, which are designed to save weight and reduce fuel consumption, increase payload, extend flight range and enhance durability. Hexcel also creates advanced composites used in commercial helicopters and military aircraft, produces wind turbines, assists automotive manufacturing and supplies materials for the marine and recreational industries.
Who they work with: Organizations involved with commercial aerospace, space and defense and industrial manufacturing.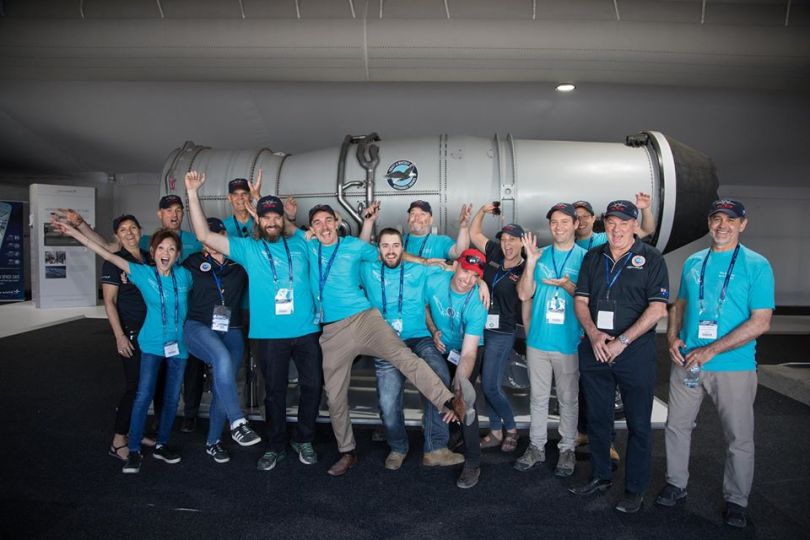 Location: Palo Alto, Greater San Francisco Bay Area
What they do: Lockheed Martin is a global security and aerospace company engaged in the research, design, development, manufacturing, integration, and sustainment of advanced technology systems, services and products. The company's aeronautics division develops high-performance aircraft, with an emphasis on innovative, low-cost design and manufacturing strategies and operational readiness. Lockheed Martin also develops and manufactures precision engagement aerospace and defense systems for U.S. and allied militaries, maritime systems, radars and sensors, and directed energy solutions. 
Who they work with: Government agencies and space organizations. 
Location: China Basin
What they do: Founded in 2016, Loft Orbital is an end-to-end service provider that lets customers rapidly deploy and operate their payloads on high-performance satellites. Their Payload Hub technology operates as a universal adapter with the ability to fly any payload on a standard satellite bus, accommodating all payload and mission types. Loft Orbital handles every aspect of a mission, making space simple by procuring satellites and booking launches in advance on behalf of customers. The company operates under a pay-for-performance service-level agreement, with minimal pre-launch costs.
Who they work with: LeoStella, Satrec Initiative, Infostellar, Media Lario, Earthcube, EOS Data Analytics and GomSpace. 
Location: Moffett Field, Greater San Francisco Bay Area
What they do: Established in 2010, Made In Space, Inc. develops space manufacturing technology to support exploration, national security and sustainable space settlement. The company's specialties include space optimized structures, space telescopes, remote sensing, space-enabled industrial crystals, and space sustainability. Made In Space's spaceflight missions have garnered valuable insights such as the first demonstration of additive manufacturing in space.
Who they work with: Organizations involved with space exploration, national security and space settlement.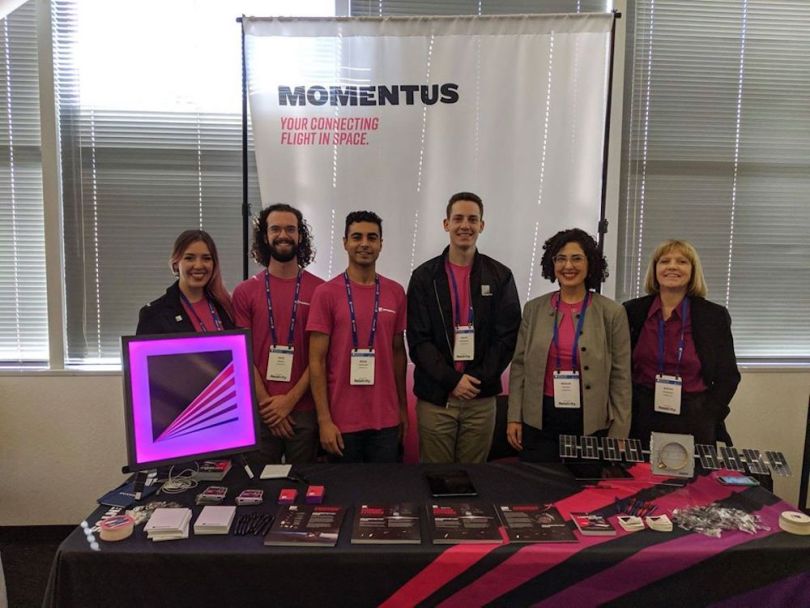 Location: Santa Clara, Greater San Francisco Bay Area
What they do: Founded in 2017, Momentus is developing a shuttle service for satellites through the use of large rockets, which will deliver their shuttles loaded with satellites into an initial orbit. Powered by water plasma engines, the company's shuttles then transport these satellites the last mile to their target orbits. While it's currently too expensive to use even low-cost reusable rockets to deliver satellites to every orbit, Momentus' shuttles are designed to make deployment of satellites at least two to three times cheaper. 
Who they work with: Organizations involved with satellite launches.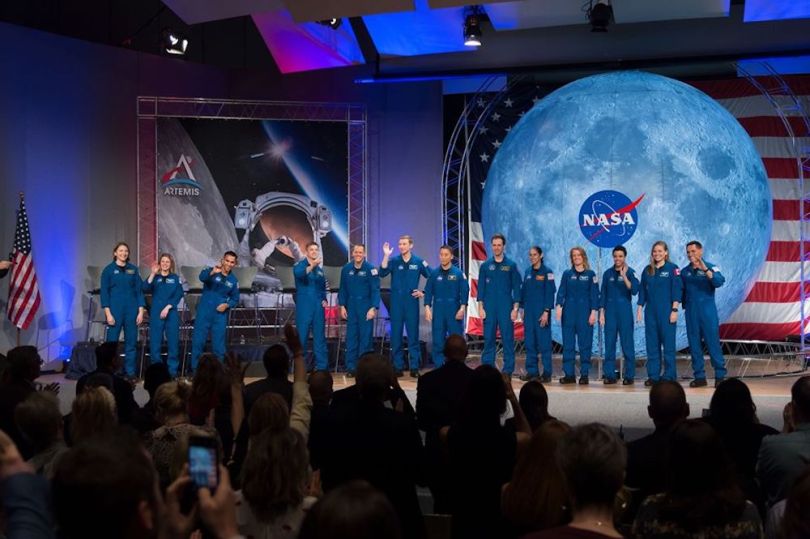 Location: Moffett Field, Greater San Francisco Bay Area
What they do: Established in 1939, the NASA Ames Research Center leads the organization in conducting research and development in aeronautics and exploration technology. The center's core capabilities encompass entry systems, advanced computing and IT systems, aerosciences, air traffic management, cost-effective space missions, astrobiology, and life science. Their research facilities boast wind tunnels, an arc jet complex, a range complex, simulators and advanced supercomputing. In terms of space exploration, the Ames Research Center is currently spearheading an expedition to send the first woman and next man to the Moon, while working on the development of commercial space transportation, operations on the International Space Station, advanced systems for human space flight, and more. 
Who they work with: Representatives from government agencies and academic institutions.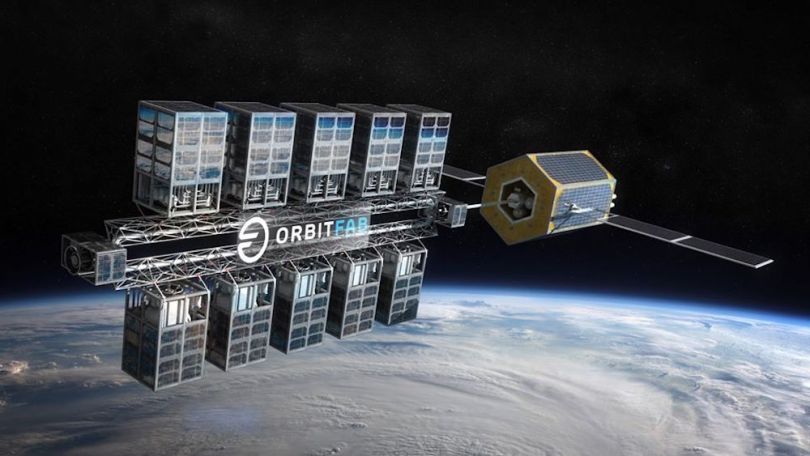 Location: Design District
What they do: Orbit Fab is working on an in-space market for products and services that support existing space businesses and new industries like space tourism, mining and manufacturing. The company provides satellite propellant, expanding the operational potential of new and existing space assets and enabling business model flexibility for satellite owners. Orbit Fab's founders are currently developing the first gas station in space for satellite refueling. 
Who they work with: Organizations involved with space tourism, manufacturing and mining.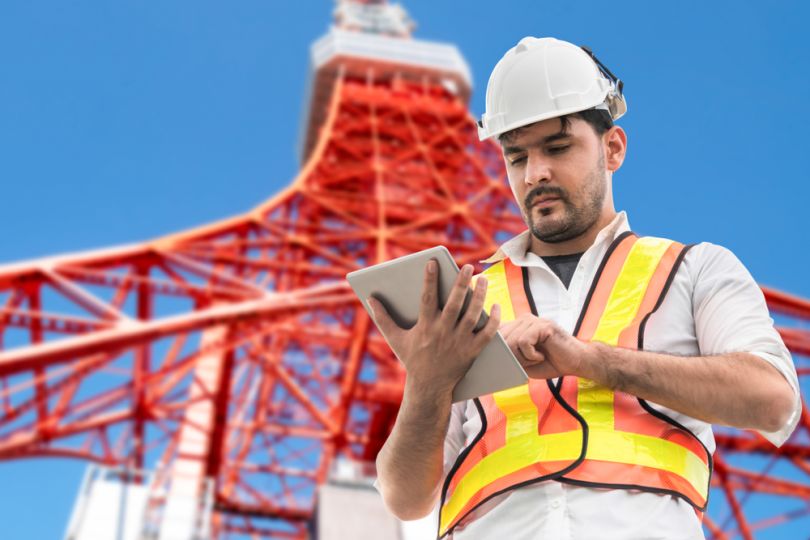 Location: Financial District
What they do: Orbital Sidekick is developing a space-based infrastructure of hyperspectral sensors to provide monitoring services and solutions. The company's radiometric speciation and change detection capability provides target monitoring services on a global scale. Orbital Sidekick's Spectral Intelligence Platform analyzes the chemical fingerprint of every target, changing how the energy sector views regulatory compliance, leak prevention, detection and speciation monitoring services. The company's spectral resolution enables monitoring of chemical change with significantly greater sensitivity than current monitoring systems, replacing ineffective, invasive and costly ground-based and aerial sensor systems.
Who they work with: Organizations involved with energy, defense, agriculture, surveying and extraction, environmental monitoring and infrastructure.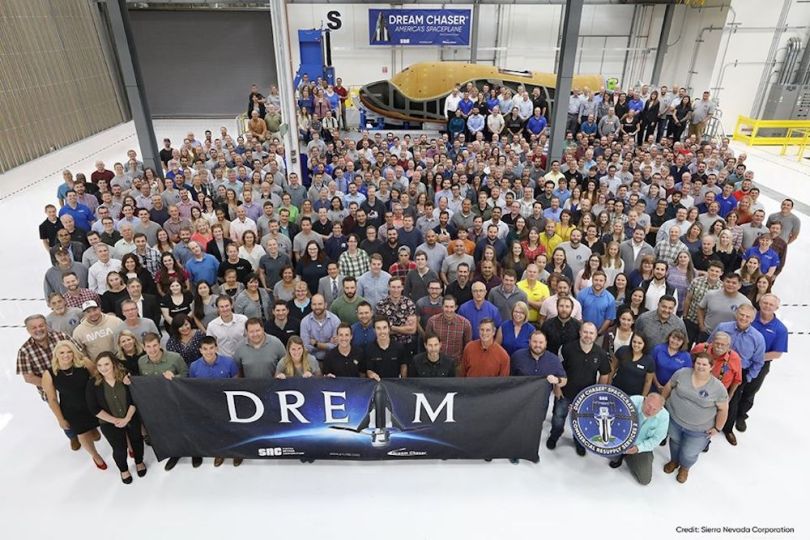 Location: Fremont, Greater San Francisco Bay Area
What they do: Established in 1963, the Sierra Nevada Corporation is an aerospace and defense contractor, delivering tailored solutions to government and commercial customers. The company specializes in space exploration and satellites, aircraft integrations, threat detection and security, navigation and guidance systems, scientific research, and infrastructure protection. Their services and solutions cover a wide range of areas including integrated ISR solutions, aircraft design and modification, rotary-wing integration and modification, cybersecurity, satellite solutions, and electronic warfare systems.
Who they work with: Organizations involved with space systems, commercial solutions and national security and defense.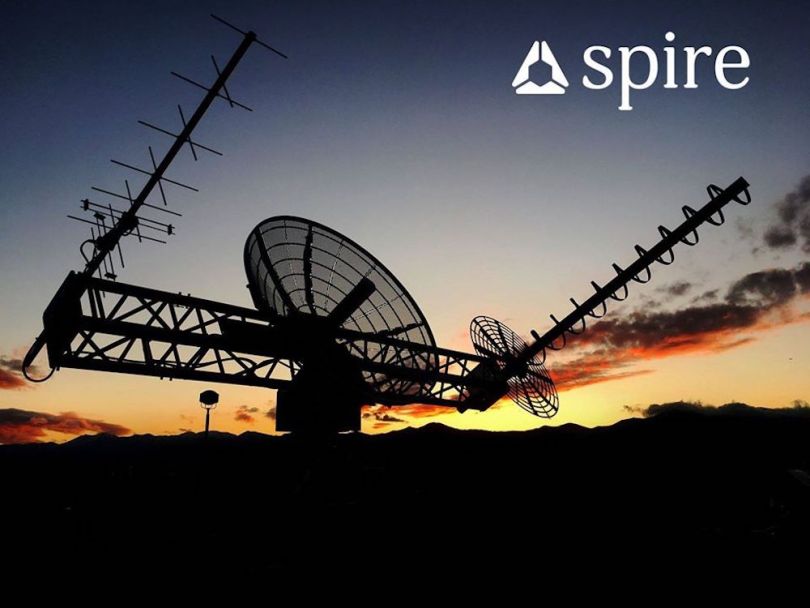 Location: Design District
What they do: Spire Global is a space-to-cloud analytics company that collects data from space to solve problems on Earth, owning and operating one of the world's largest satellite constellations. The company identifies, tracks and predicts the movements of the world's resources and weather systems to help businesses and governments make strategic decisions. Spire's LEMUR satellites orbit the planet every 90 minutes, passing over every point on Earth hundreds of times daily. The company gives their satellites a major hardware upgrade every two to three years, enabling them to deploy custom sensors to orbit at a much faster rate.
Who they work with: Businesses and governments.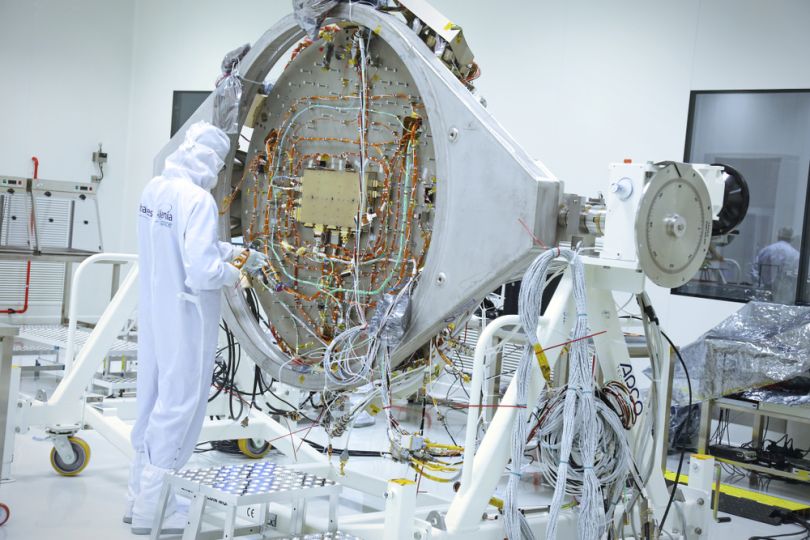 Location: Palo Alto, Greater San Francisco Bay Area
What they do: Acquired by Maxar Technologies, SSL develops spacecraft systems, delivering advanced systems for communications, exploration, data gathering and next-generation services. The company designs and develops spacecraft for a variety of services including direct-to-home television, video content distribution, broadband internet, space exploration and mobile communications. SSL provides flexible satellites and SmallSat constellations, as well as advanced robotic and servicing systems for nuclear, military, agriculture and infrastructure applications.
Who they work with: NASA, AsiaSat, DigitalGlobe, EchoStar, Embratel Star One, Intelsat, HISPASAT and Hughes.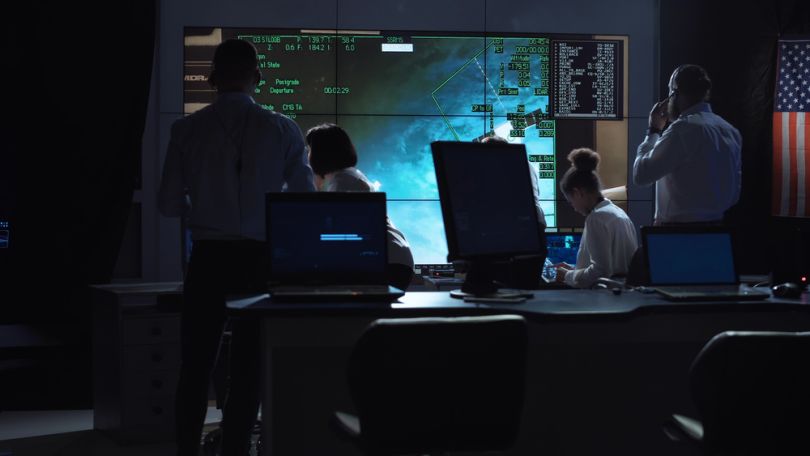 Location: San Mateo, Greater San Francisco Bay Area
What they do: Xona Space Systems is committed to enabling the world's most advanced infrastructure and transportation systems safely, accurately and in any conditions. The company is developing a next-generation navigation system with a constellation of Low Earth Orbiting satellites, which are designed to provide higher availability, centimeter precision and unrivaled security to meet the navigation demands of vehicle autonomy. Xona is attempting to reinvent navigation, as autonomous vehicles, UAVs, mobile robotics and other location-critical applications continue to demand unprecedented levels of reliability, security and precision. 
Who they work with: Organizations involved with autonomous vehicles, UAVs, mobile robotics and other location-critical applications.