Big data has dominated the tech scene for the past several years, proving its ability to help organizations identify new opportunities and improve their business operations. Data unlocks new possibilities within a wide range of sectors, with companies across the globe using it to build apps, gauge consumer behavior and even track the spread of diseases. Many experts have noted the rapid development of the industry, with some estimating that the big data market is expected to reach $92.2 billion by 2026, according to a Wikibon report. In this sense, big data has the potential to topple the tech economy, making it a highly sought-after industry among eager entrepreneurs.
While San Francisco houses its own community of data experts, Silicon Valley boasts numerous big data companies at the forefront of analytical innovation. These organizations are using data to help businesses in a variety of ways, from fighting fraud to improving diversity within the workplace. Here's a look at 15 big data companies in Silicon Valley making an impact on the region's tech ecosystem. 
Big Data Companies in Silicon Valley To Know
Second Measure
Actian
Citrine Informatics
Eightfold
MyRace
Voicebase
Qubole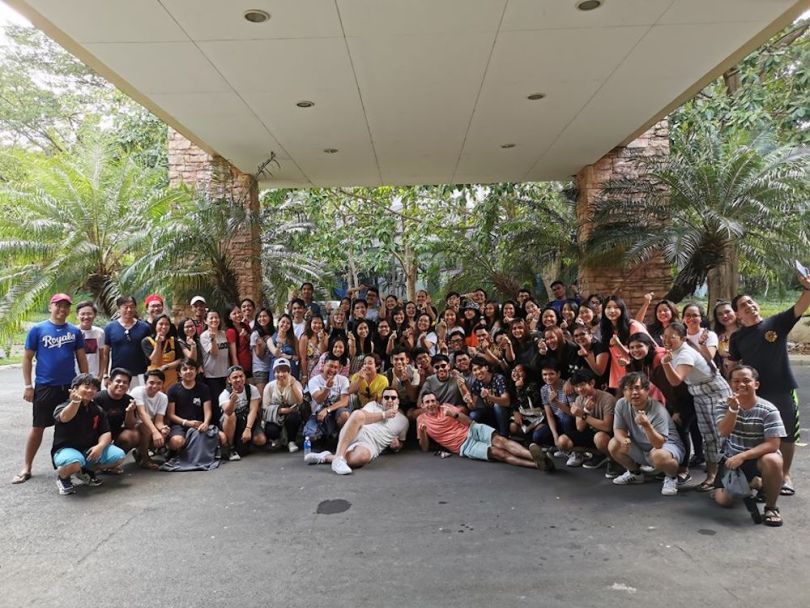 Founded: 2010
Location: Sunnyvale
What they do: Utilizing machine learning and big data, Aarki helps businesses grow and re-engage their mobile users. The company delivers performance at scale across different marketing objectives to meet the target return on investment, offering deep insights into user intent and usage habits. Aarki is dedicated to building the best mobile marketing ecosystem by connecting users to brands they love, while solving core problems in large addressable markets.
Who they work with: AppLovin, Chartboost, OpenX, Verizon Wireless, Branch, AppsFlyer, Soomla and Tenjin.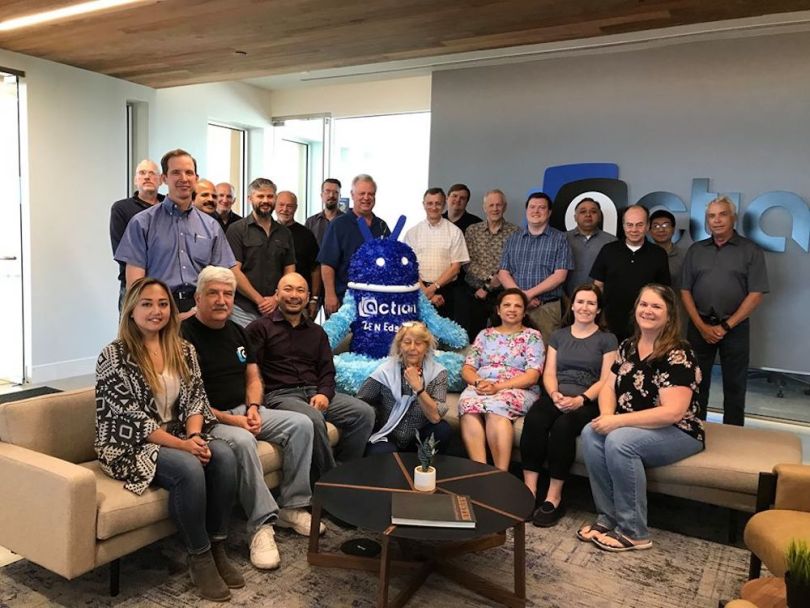 Founded: 2005
Location: Palo Alto
What they do: Actian enables data-intensive enterprises to run mission-critical analytics and data management workloads. Using a single data management platform, the company helps deliver analytics performance, enable versatile hybrid integration solutions, and cover companies' Edge data management requirements. Actian works with companies from a wide range of industries including finance, healthcare, telecommunications and retail. 
Who they work with: Allegheny HealthChoices, Bloomberg, Bridgepoint Consulting, Deutsche Bank and Equian.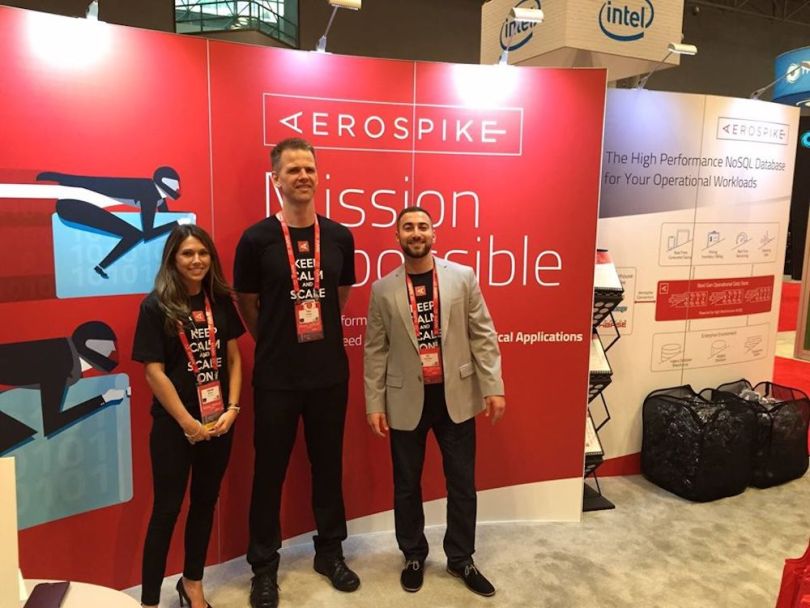 Founded: 2009
Location: Mountain View
What they do: Aerospike specializes in next-gen hyperscale data solutions. Using its patented Hybrid Memory Architecture, the company helps unlock the full potential of modern hardware, delivering value from vast amounts of data. Aerospike's platform enables organizations to instantly fight fraud, increase shopping cart size, deploy global digital payment networks, and deliver instant, one-to-one personalization.
Who they work with: PayPal, Snap Inc., Wayfair, Adobe, Nielsen, The Trade Desk, Quantcast, Baidu and AdForm.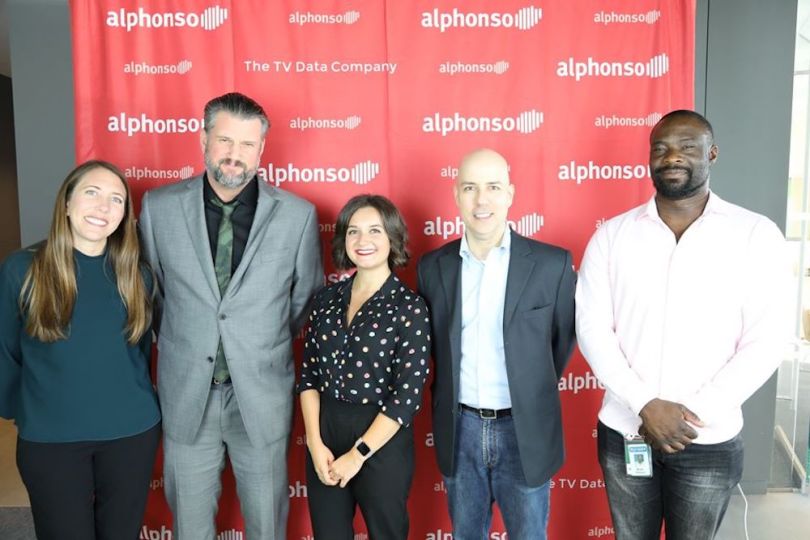 Founded: 2013
Location: Mountain View
What they do: Alphonso Inc. is a TV data and measurement company that provides closed-loop attribution for TV ads and TV audience extension across digital devices. Brands, agencies and broadcasters use their services to power automated TV content indexing and metadata creation, real-time TV ad campaign performance monitoring, deterministic TV viewership data at massive scale, and more. With Alphonso, users can get granular details on airings, determine which networks work best with their target audiences and compare their reach and performance against competitors.
Who they work with: Restaurant chains, events, banks, and more.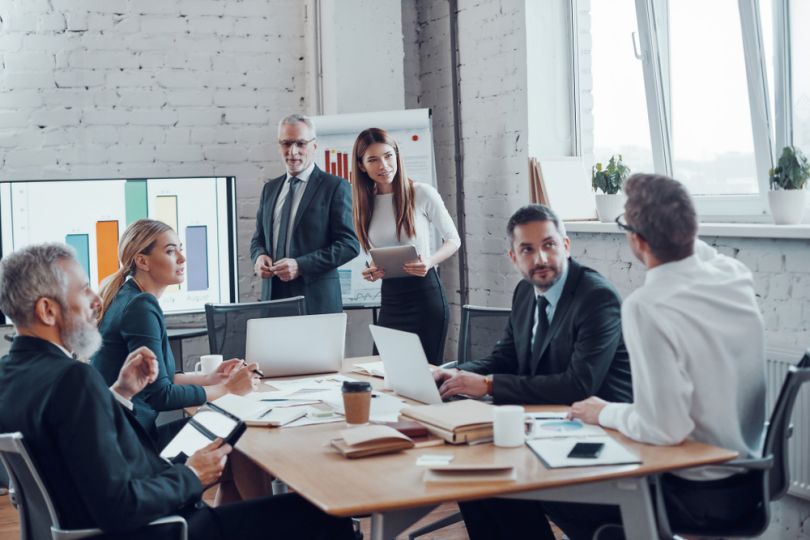 Founded: 2013
Location: Redwood City
What they do: Citrine Informatics offers a platform that ingests and analyzes vast quantities of technical data on materials, chemicals, and devices to streamline R&D, manufacturing and supply chain operations for organizations that produce physical products. Their platform allows companies to combine their knowledge and technical data with AI algorithms built to understand chemistry and physics, so they can quickly produce high-performance materials and chemicals. Citrine Informatics is driven by its mission to foster a materials data ecosystem that accelerates breakthroughs in development and manufacturing.
Who they work with: BASF Corporation, Panasonic, HRL Laboratories, AGC, Carnegie Mellon University and National Renewable Energy Laboratory. 

Founded: 2015
Location: Santa Clara
What they do: Dremio Corporation delivers fast queries and a self-service semantic layer directly onto your data lake storage. The company enables analysts and data scientists to explore data and derive new virtual datasets, offering a new approach to data analytics that helps companies get more value from their data more quickly. Dremio also offers advanced features for demanding enterprise deployments such as advanced security, data lineage and performance enhancements. 
Who they work with: Microsoft, Diageo, Quantium, Royal Caribbean, TransUnion, UBS and Standard Chartered.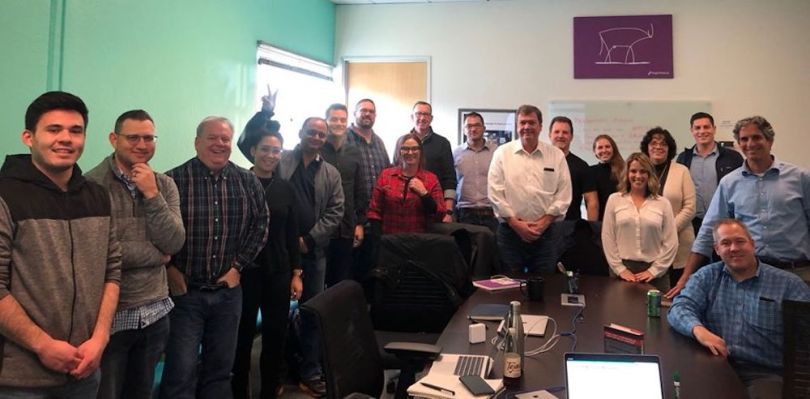 Founded: 2016
Location: Mountain View
What they do: Eightfold has created a talent intelligence platform to assist enterprises with talent management and acquisition. Utilizing AI, the company helps clients identify diversity gaps within their recruitment funnels, enabling them to remove biases that hinder diverse hiring. Eightfold's platform also matches candidates with the right jobs according to their skills, experience and interests, while their chatbots engage candidates to answer any questions and complete the process of applying. 
Who they work with: CapitalOne, Hulu, GlobalLogic, Pivotal Labs, DigitalOcean, Lime Lab, Postmates and Conagra Brands.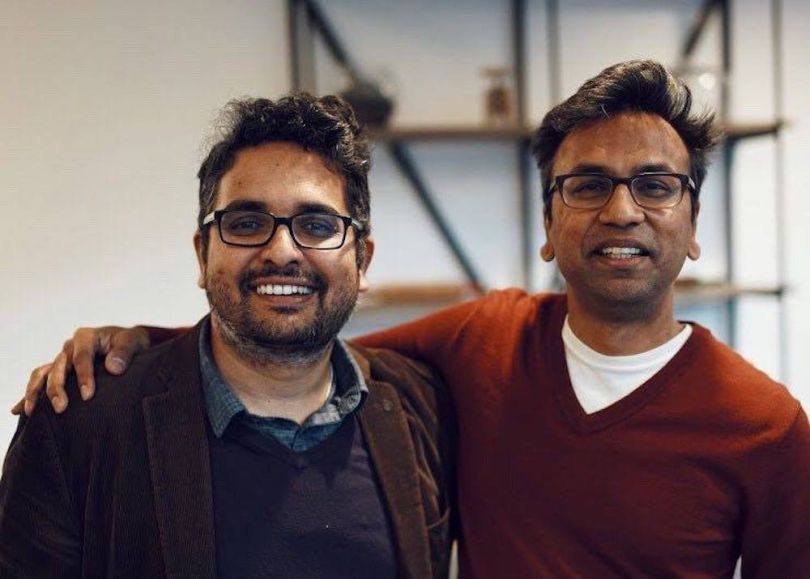 Founded: 2018
Location: Palo Alto
What they do: Fiddler Labs is dedicated to enabling businesses to unlock the AI black box and deliver trustworthy AI experiences for their customers. Their next-gen Explainable AI Engine allows data science, product and business users to analyze, understand, validate and manage their AI solutions, and thus provide transparent and reliable experiences to their end users. With Fiddler, organizations can bring in data and models from any platform to derive fast and reliable explanations.
Who they work with: Fortune 500 companies and emerging tech startups.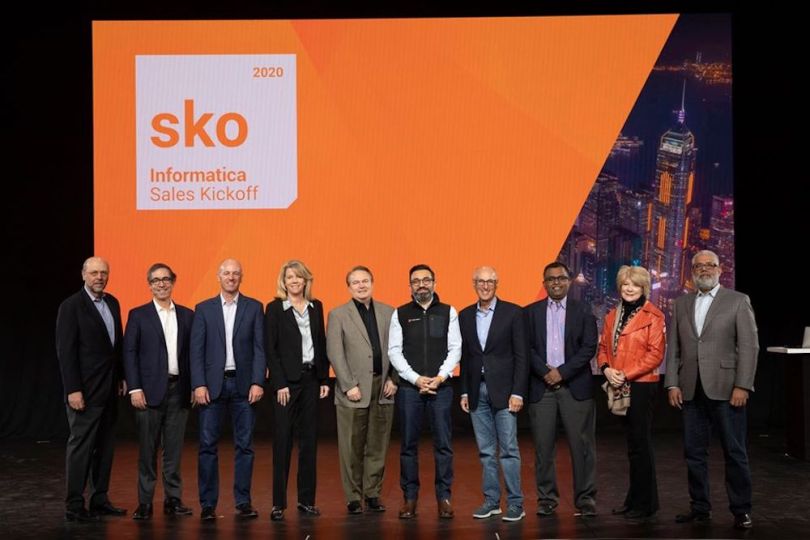 Founded: 1993
Location: Redwood City
What they do: Informatica helps businesses accelerate their data-driven digital transformations, so they can become next-gen intelligent enterprises. The company's Intelligent Data Platform, which is based on the AI-powered CLAIRE engine, helps companies become more agile and realize new growth opportunities in order to create intelligent market disruptions. Informatica works with companies from a wide range of industries to help them accelerate business insights, integrate cloud applications, manage hybrid data complexity and deliver fast cloud innovation. 
Who they work with: Verizon Wireless, Hewlett Packard Enterprise, L'Oreal, Avaya, Cisco and Twilio.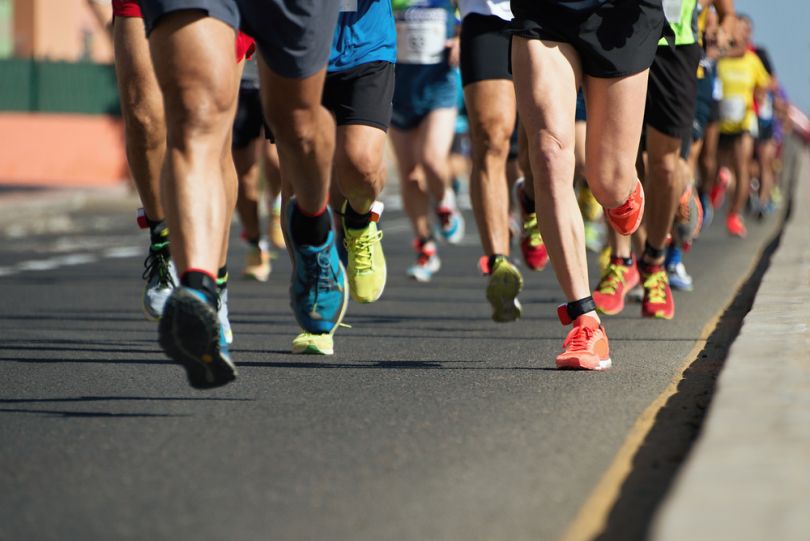 Founded: 2019
Location: Mountain View
What they do: MyRace provides race performance data to athletes through visualizations, charts, tables, graphs, animations, analysis and statistics. The company allows people to discover race results and search for athletes in a specific race on a global scale. MyRace is driven by its aim to provide performance, knowledge and documentation to enable athletes to prepare for and assess their race day performance, so they can build upon race-day goals and objectives.
Who they work with: Athletes, race event organizations and event sponsors.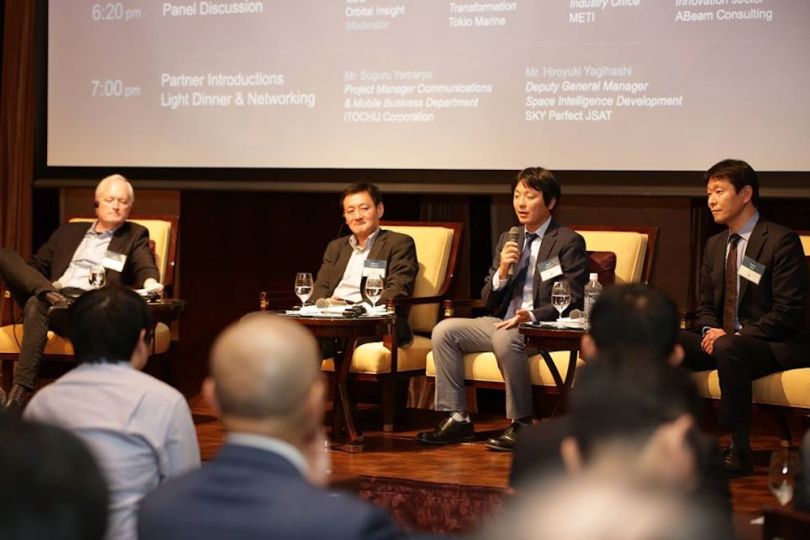 Founded: 2013
Location: Palo Alto
What they do: Orbital Insight, Inc. is a big data company that leverages the availability of satellite, UAV, and other geospatial data sources in an effort to understand and characterize socio-economic trends at global, regional and hyper-local scales. Utilizing commercial space, cloud computing, AI and machine learning, the company catalogues the world's physical activity to drive better business and policy decisions. Working with clients from the real estate, energy and government sectors, Orbital Insight enables organizations to access and contextualize millions of raw data points, so they can translate multiple sources of geospatial intelligence into actionable information.
Who they work with: Airbus, Bloomberg, Amazon Web Services, EagleView, Maxar Technologies and Planet Labs, Inc.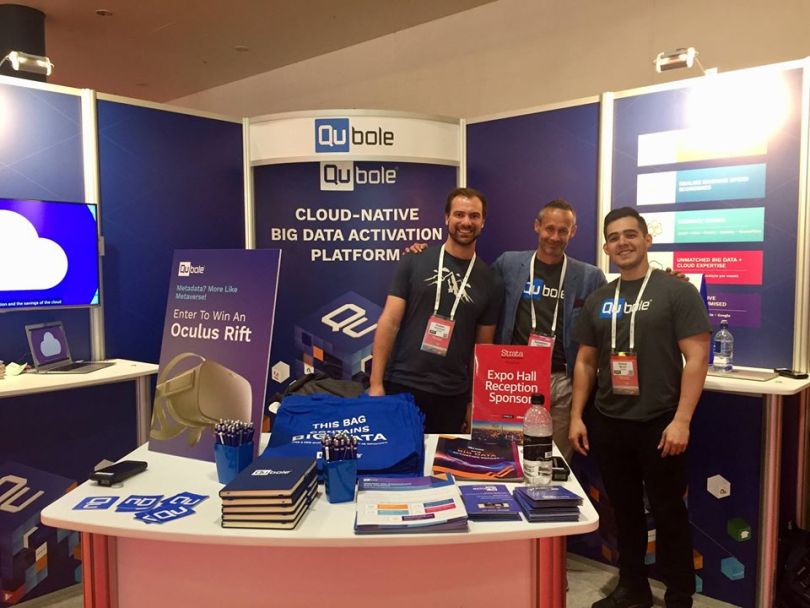 Founded: 2011
Location: Santa Clara
What they do: Qubole offers a self-service platform for big data analytics that activates large quantities of data for all users while lowering costs. The company's cloud-native architecture allows for more scalable and flexible data processing, handling diverse workloads across the big data lifecycle so that businesses can disrupt, thrive and innovate. Qubole enables companies to exponentially activate petabytes of data faster for everyone, helping them process an exabyte of data every month.
Who they work with: Neustar, Publicis Media, Warner Music Group, Poshmark, Oracle, Gannett, Autodesk and KeepTruckin.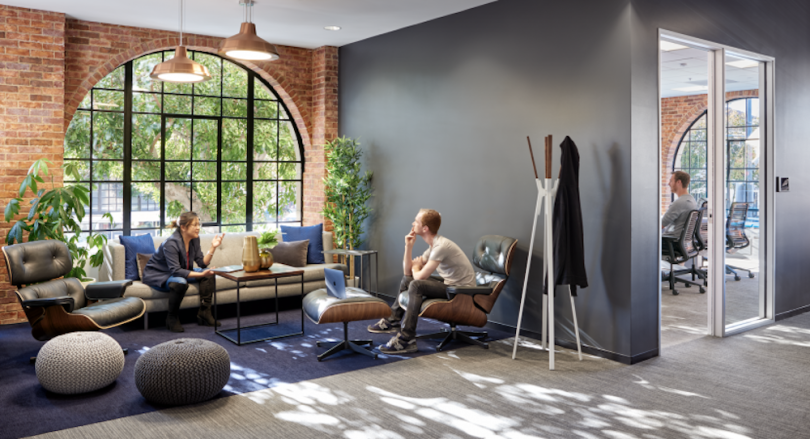 Founded: 2015
Location: San Mateo
What they do: Second Measure analyzes anonymized purchases from U.S. shoppers to deliver valuable insights into company performance and consumer behavior. The company has created a self-service platform for daily tracking and real-time exploration, enabling businesses to benchmark against competitors, break out performance by channel or location, track the lifetime value of a company's best customers, and more. Second Measure equips investors with the tools necessary for thesis validation and diligence and intra-quarter KPI prediction, while consumer brands are given the tools to make key decisions on product strategy, partnerships and growth marketing. 
Who they work with: Instacart, TechStyle Fashion Group, DoorDash, Ancestry.com, Afterpay and Neuberger Berman.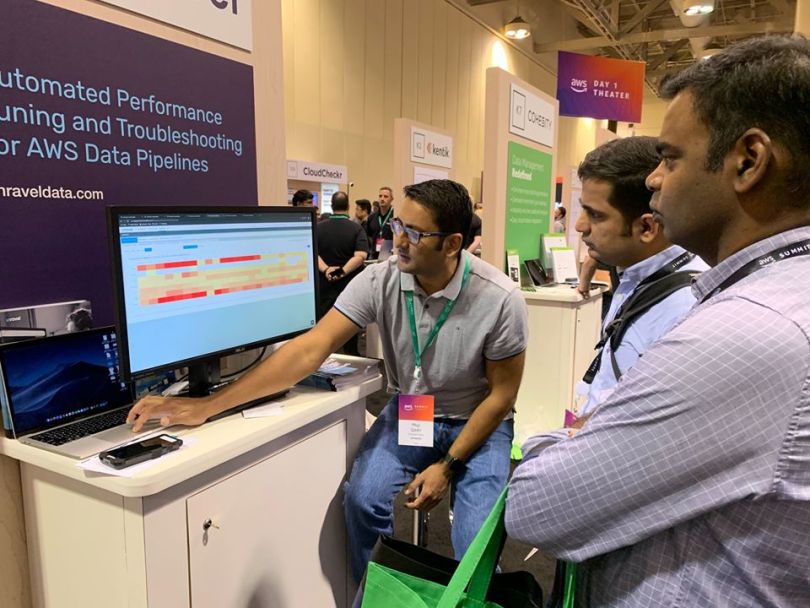 Founded: 2013
Location: Menlo Park
What they do: Unravel Data Systems is dedicated to simplifying the way businesses understand and optimize the performance of their modern data applications. The company's data operations platform leverages AI, machine learning and advanced analytics to offer actionable recommendations and automation for tuning, troubleshooting and performance improvement. Unravel's solutions encompass cloud platform operations, APM for big data workloads, resource and cost optimization, cloud migration, and more.
Who they work with: Adobe, Kaiser Permanente, TIAA, Deutsche Bank, Neustar and Wayfair.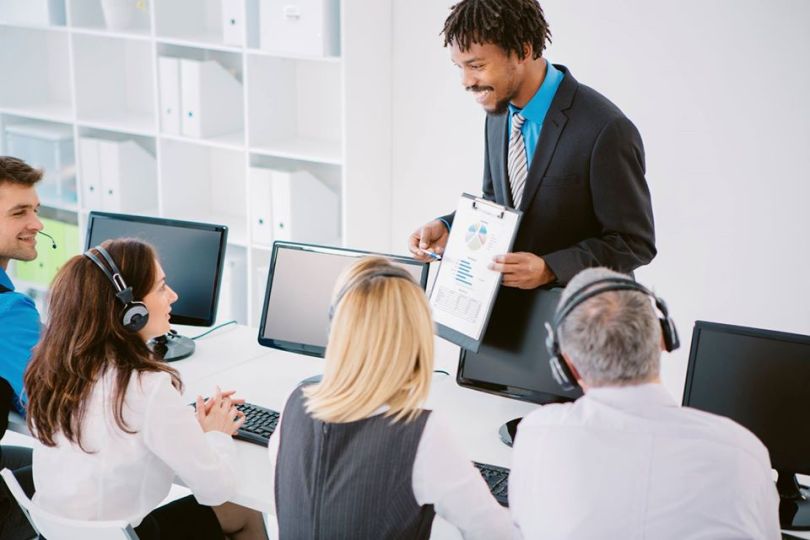 Founded: 2010
Location: Campbell
What they do: Voicebase provides access to spoken information to help businesses make better decisions. The company's technology transcribes audio and video recordings using deep learning speech recognition, making it instantly searchable and shareable by creating a queryable database. Voicebase's speech analytics enables analysts and business users to instantly inspect calls in detail and visualize those results in a reporting dashboard, regardless of audio quality, while their predictive models detect complex events and predict future behavior.  
Who they work with: Tableau, Amazon Web Services, Twilio, Nexmo, Genesys, Kaltura, CallN and PerformLine.