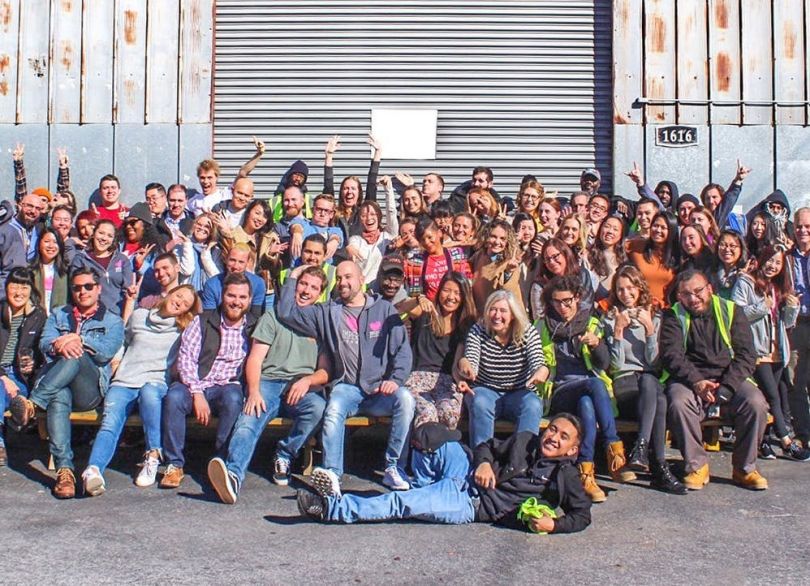 Imperfect Foods' soft spot for mushy bananas has captured the hearts of another round of investors.
On Wednesday, the San Francisco startup received $72 million in funding. The Series C round brings total investment in the direct-to-consumer darling to $119 million, with stars like Brooklyn Nets baller Kevin Durant previously opening his wallet for the food waste company. In addition to saving ugly food from garbage chutes, Imperfect Foods said it is also working to keep food out of landfills as the COVID-19 pandemic persists.
During good times, about 40 percent of the food U.S. famers produce is not used. The coronavirus has exacerbated this trend, with the New York Times reporting in April that farmers were burying bunches of onions, smashing thousands of eggs and dumping millions of gallons of milk after restaurants, hotels and schools canceled orders over closures brought by the pandemic.
Imperfect Foods has attempted to divert some of these items to home kitchens. In the Bay Area, for example, the company is delivering broccoli florets that used to go to restaurants to consumers. Weekly order volumes at the company have increased twofold since January, and average order sizes have doubled year-over-year, according to Imperfect Foods. The company said it's on track to rescue more than 200 million pounds of misshapen food from the trash by the end of 2020.
Imperfect Foods plans to use the new funds to continue grow its assortment and grocery delivery service across the United States, increase its fulfillment center capacity and enhance its tech systems that connect producers, farmers and consumers. The business currently delivers produce, shelf-stable goods, dairy, meat and seafood to 200,000 customers across 43 states. Imperfect Foods did not respond to an interview request from Built In.
But CEO Philip Benh credited investor interest to the company's strong performance during the pandemic.
"Our model has not wavered in the time of COVID-19 and we've accelerated our roadmap as a result," Behn said in a statement. "This highlights how, even during times of unfathomable global hardship, we are an essential part of the safety net for hundreds of thousands of customers across the country."
The 1,000-person company currently has 79 open roles listed on its website, including engineers, data scientists, product professionals and more. Insight Partners led the round, with support from Norwest Venture Partners.