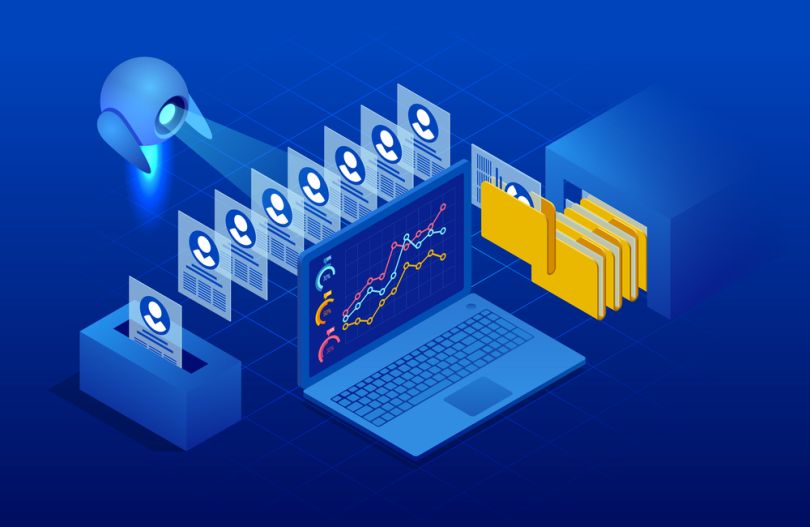 Mountain View-based recruiting software company Eightfold announced Tuesday that it raised $125 million in a Series D round led by General Catalyst. The newly minted unicorn is now valued at $1 billion.
According to the company, Eightfold has more than quadrupled its sales since its last round of funding in April of 2019.
Eightfold's AI-powered talent management platform provides businesses with a single solution for managing the entire talent lifecycle. The platform pulls together existing human capital management data in an effort to help companies hire, develop and advance talent and meet diversity and inclusion goals.
Eightfold's platform builds instant hiring pipelines for every position available at an enterprise and includes a built-in scheduling tool for interviews. The platform organizes applicants by skill level and provides individualized suggestions to business owners based on the roles they have available.
In an effort to avoid conscious or unconscious hiring biases, the platform also hides an applicant's gender, ethnicity, age, disability, and veteran status.
"Our mission is to leverage our expertise in AI to provide the right career for everyone in the world," Ashutosh Garg, the company's founder and CEO, said in a statement.
The additional capital will go toward product development and advancing the platform's recruitment capabilities.
The company currently works with customers in over 100 countries across 17 different industries. AirAsia, Bayer, Capital One and Micron all use Eightfold to hire and develop talent for their teams.
"In Buddhist philosophy the eightfold path guides each person to wisdom and nirvana," a spokesperson for the company said in a statement. "We are inspired by this ideal, and, through our work, we wish to empower each individual to pursue the career path of their choosing, gaining the knowledge they need to achieve their goals and aspirations."
Additional investors Capital One Ventures, Foundation Capital, IVP and Lightspeed Venture Partners participated in the round.
Eightfold has raised $176.8 million in venture capital financing to date, according to Crunchbase.