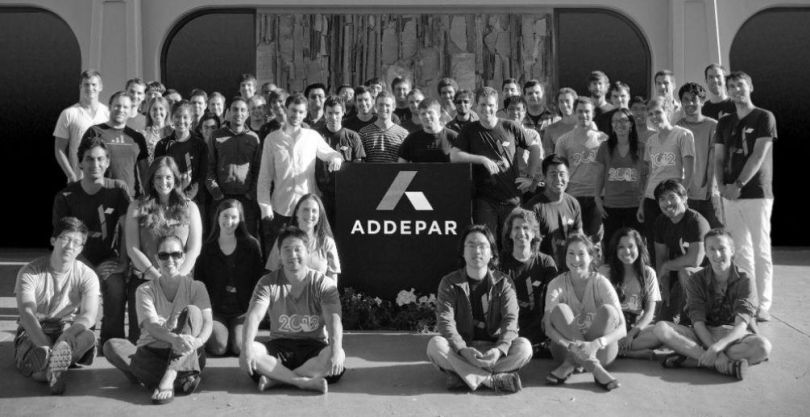 For companies that have numerous financial accounts to monitor, Mountain View-based Addepar is working to make the wealth management process much less daunting. With a freshly secured $117 million from its Series E raise led by WestCap Group, Addepar plans to support the expansion of its platform that investors and advisors use for data aggregation, analysis and reporting.
Part of the expansion includes recruiting new members to Addepar's team of 350. Currently, the company has multiple openings for roles centered on research and development, including in software engineering, marketing operations, data analysis and more.
"At Addepar, we have a strong culture of R&D — 75 percent of employees are dedicated to the focus," Sally Buchanan, senior vice president of people and operations, told Built In.
The funding was a strategic investment on WestCap's behalf as part of the group's Strategic Operator Fund. The leaders of the investment, partners Laurence A. Tosi and Scott Ganeles, have focused WestCap's fintech strategy on private capital markets. This segment of the financial industry has seldom been served by technology and holds a great deal of investable capital worldwide.
"Addepar is an intuitive and critical platform for effectively tracking and managing a wide range of financial assets," Tosi said in a statement. "The Addepar team has brought the best of Silicon Valley innovation and Wall Street risk management capabilities together and is fundamentally transforming the financial industry by giving investors more visibility and control over their investments."
The company is continually working toward delivering products and introducing new technologies that amplify the results wealth managers can bring to their clients amid the challenging market conditions and increasingly digitized workforce of 2020.
In September, Addepar introduced its Investor Sentiment Index. The platform analyzes activity across more than 10,000 investor portfolios that each have more than $10 million in overall assets, providing companies with unique insights. Another new product offering the company launched back in May is Marketplace, an application provided through Acervus Securities. The app allows clients to assess a range of offerings and digitally complete transactions through trusted partners.
"Addepar is making meaningful technology- and data-driven innovations to maximize the impact of this capital, and bringing our solutions to a wider audience," CEO Eric Poirier said in a statement.
The company has already surpassed having more than $2 trillion in client assets on the platform and says it has seen a steady accumulation of $10 billion a week from its clients, revenue and other assets. To date, Addepar has raised a total of approximately $325 million in VC funding.
"The growth we've experienced this year is a direct result of putting our clients at the center of our priorities. We're continuously pursuing novel ways to expand the value we bring to each of these relationships," Poirier continued.