Earlier this summer, Comparably ranked RingCentral's Vlad Shmunis as one of the best CEOs of large companies to work for by employees of color, women and diversity. 
While Shmunis has led the way in creating a safe space and encouraging action for racial equity at the height of the Black Lives Matter movement, the company's Social Impact and Diversity Business Partner Tu-Han Phan said that employees deserve equal credit for shaping an environment of genuine diversity, equity, inclusivity and belonging. 
"That's where the majority of the company culture exists," Phan said. "Employees organize and lead from the grassroots."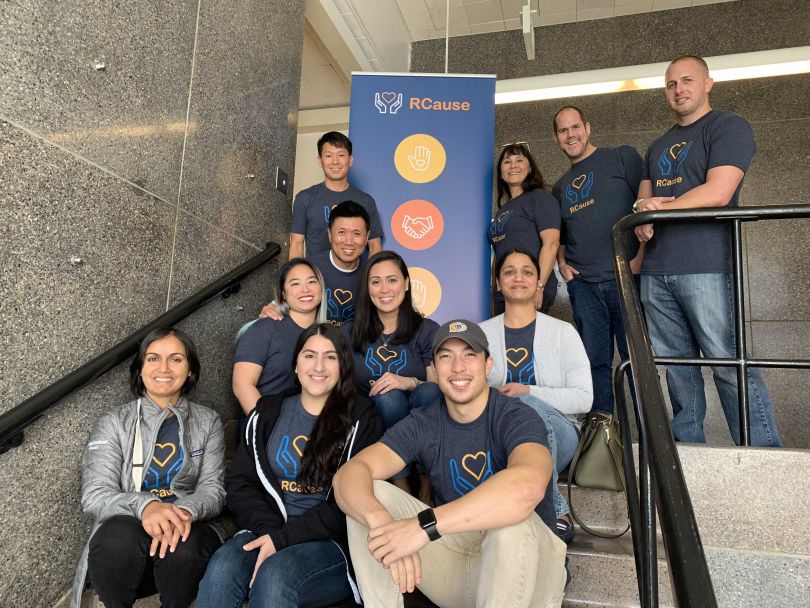 "Employees drive change on their own, and we have leadership that says, 'This is important to us personally and to our business,'" Employee Experience Business Partner Jonathan Evans added. 
They're establishing the company's efforts on social causes, too. "We want our employees to participate in making a difference on what matters most to them," Senior Manager of Talent Brand and Programs Kate Carmack said. "RingCentral asks employees which charities and philanthropic goals they want to see the company contribute to."
Phan, Evans and Carmack recently spoke with Built In San Francisco on how the cloud communications company is driving both internal and external DEI efforts by leveraging its own resources — whether employees or products — through employee resource groups (ERGs), its team messaging platform (called "Glip"), volunteering, donating software, and more. 
It's all too common for DEI to be siloed at most organizations, often limiting its impact to hiring practices only. But the trio said that RingCentral has made deliberate choices to ensure that DEI is part of every facet of its company culture — from choosing to work with vendors from underrepresented groups to not turning the lights off on clients financially affected by the COVID-19 pandemic — all with the intent of creating a more equitable world. 
 
Employees drive change on their own, and we have leadership that says, 'This is important to us personally and to our business.'"
Building safe spaces with their own tools
"Not only do we have an environment where employees can bring their 'whole selves' to work — we support their lives outside the office, too," Phan said. "We want you to be yourself from 9 to 5, and also from 5 to 9."
Phan said that the safe space at RingCentral extends beyond BIPOC and LGBTQ+ employees to all team members as they learn to become better allies. In recent times, team members have used Glip to form Black Lives Matter discussion groups where everyone — including executive leadership — can freely ask questions, offer support, share educational resources and personal experiences, and plan events.
At a recent virtual event, RingCentral showed a private screening of "Good Trouble," a documentary about Rep. John Lewis. Evans said one of his colleagues watched the film with his family, then sought advice from coworkers via Glip on how to navigate tough topics that the film brought up.
"That brought tears to my eyes," Evans said. "Because it means people are actually engaged at RingCentral. And we are engaged beyond just saying, 'We want to be diverse, or 'We're against racism.' We're actually practicing it, everywhere."
Evans said ERGs are essential to leading the business, taking conversations offline and implementing ideas into programs and policies at RingCentral, from talent recruitment and onboarding to projects.
As co-chair of RingCentral's ERG for Black employees and a member of the ERG for LGBTQ+ employees, Evans said he values opportunities they are creating to amplify colleagues from these groups and ensure "a seat at the table, maybe even the head of the table" for them.
An added benefit of ERGs' involvement in business operations is a fresh perspective, Carmack added. "By incorporating ERGs into collaborative projects, we have been able to tackle and solve things that were not feasible before."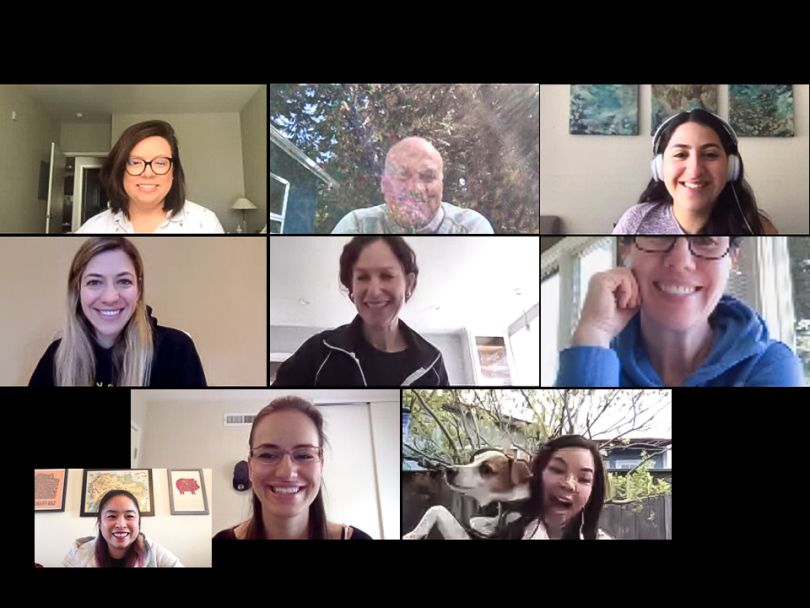 RingCentral's hierarchy of DEI
Phan said she always thinks of DEI and corporate social responsibility (CSR) in terms of Maslow's hierarchy of needs, a motivational theory created by psychologist Abraham Maslow. After many years of effort, RingCentral is now sitting comfortably at the top of the pyramid (or, as Maslow put it, the "self-actualization phase"). 
"The base of the pyramid consists of what's required to be legally compliant, like not discriminating against certain groups," she said. "These are no-brainers, like supporting ERGs. Only a company culture that makes DEI part of its DNA can drive efforts past the pyramid's base to the levels where you're not just acting because you legally have to but because you want to do the right thing."
Virtual ways RingCentral maximized employee goodwill
$10 donation for every post in the company's Black Lives Matter Glip group to the NAACP Legal Defense and Educational Fund, totaling over $10,000 to date.
$10 donation to charities for every hour employees volunteered in their communities.
According to Phan, RingCentral is even one step above that: being proactive instead of reactive. "At this point, we're so forward-thinking that we're peeking around corners into community spaces and tackling complex issues head-on."
However, she cautions companies against delving into these areas without mastering the basics in the workplace. 
"It took RingCentral a long time to get here, but we always knew this was where we wanted to be," she said. "Now, we're not afraid of the hard conversations."
Leveraging RingCentral in CSR efforts 
One of those conversations came at the height of the COVID-19 pandemic when RingCentral offered the use of its collaborative office software for free to organizations most in need: schools, healthcare providers and nonprofits. 
"The pandemic exacerbated many existing race and class inequalities," Phan said. "We just want to help mitigate them and the best way we know how is by doing what we do best, which is through our product." 
Outfitting teachers and students with communication software was a special focus for RingCentral because the company believes education is "both the source and the solution to inequality," Phan said. 
The 3 Pillars of RingCentral's CSR
Social impact.
Environmental sustainability. 
Responsible governance and operations. 
Working remotely didn't stop RingCentral from continuing its volunteer efforts as a team and maximizing its impact, Carmack said. This summer, the company launched its "Volunteer from Anywhere" campaign, donating $10 to charity for every hour employees volunteered in their communities.
"It's such a cool and creative idea to allow employees opportunities to volunteer their time where they think it matters most," Carmack said. "The best part is that donations increase by the hour."
"We started volunteering virtual tutoring and donated to schools not just in the U.S. but also internationally," Phan added. "We know these are small Band-Aids, but we're proactively seeking long-term solutions. We're reaching across the spectrum to help with our entire toolkit and ourselves."
For example, businesses that didn't qualify for RingCentral's free product offer but were struggling to pay bills didn't have their services turned off. This, too, comes from the company's DEI philosophy. "Certain communities are suffering more than others, and we're being sensitive to that when thinking about our goal for equity," Phan added. 
Whether it's coming from leadership or not, Phan said diversity cannot be its own limb. She described it as a thread that had to be sewn through every part of the organization and every campaign and program. "When we operate within that paradigm, it's a natural concept that's part of all of us."