Why Affirm's New Benefits Package Is Fit for the Future of Work
How can companies make benefits packages work for every employee, regardless of location?
Do you actually use all of your company's amazing perks and benefits?
Probably not. Between filing expense reports, emailing HR or remembering login information for multiple portals to cash in on stipends for education, wellness and tech supplies, those extra steps can feel more like a hassle than a benefit.
Affirm, however, is on a quest to break the mold of so-so benefits packages. Fabiola Cazares, merchant and partner diversity programs manager, has been with the company for five years and has seen company leadership work hard to surpass employee needs and expectations.
"It feels like every year, our benefits just get better and better," Cazares said. "It shows that we are people first and are living our values."
Recently, Affirm tackled its biggest benefits challenge yet: The company announced it has shifted to a remote-first model of work. A majority of employees will have the ability to choose if they want to work in-person or continue working remotely. But how can one company's benefits package support in-person and remote employees living all over the United States and Canada?
The answer, says Cazares and her coworkers Ni Adesokan and Mahendra Maheshwara, lies in the simplicity of the plans. Created from employee feedback, Affirm has built a flexible, easy-to-use support system that allows its team to excel professionally and personally.
Behind the decision to go remote-first
As the pandemic progressed, Maheshwara said that more and more Affirm team members were moving closer to family — or just somewhere new. So, in the spirit of embracing work flexibility, Affirm committed to being a remote-first company. For those returning to in-person work, Affirm will still have offices in San Francisco, New York, Chicago, Salt Lake City, Pittsburgh and Toronto. "Being remote-first is really working out for us," Maheshwara said. "Our work is continuing just as well as it was before."
What are some new benefits Affirm has rolled out to make this remote-first model work for every employee, regardless of location?
Manager, Merchant and Partner Diversity Programs Fabiola Cazares: Probably one of my favorite changes was with our "wallets." We have four categories of wallets: 
A technology wallet is geared toward tech expenses, which can be used for work-from-home equipment, or even for your internet or phone bill. We also have a food wallet, which is one way to show that Affirm still cares — I think a lot of us miss the in-office lunches we used to have! We're able to use these funds toward groceries or even delivery. 
Then there's the lifestyle wallet, which I personally love because I work out a ton and I have a dog. This wallet is geared toward gym classes, ClassPass, pet food and insurance. Then finally, we have a S.A.F.E. journey wallet, which is a really generous amount that Affirm gives toward family planning, which includes surrogacy, adoption, fertility and egg freezing. 
How much is in those wallets?
Tech: $200/month.
Lifestyle: $250/month.
Food: $220/month.
S.A.F.E. journey (family planning): $20,000, in total.
Tell us what you're doing with some of your benefits. How flexible are they?
Manager, Mid-Market Sales Ni Adesokan: The wallets have been very useful in paying our cable and internet bill. My wife and I are both working from home now, so to get that internet speed we need when we're using Zoom throughout the day, we had to upgrade our internet service. Having that expense be something that I don't have to take on is huge. 
I also invested in a home gym. I spend most of my time at home right now, so being able to purchase a Peloton, a subscription and some workout gear has been really helpful. I also got a standing desk to make my work area comfortable. The wallets have been key in helping all of that come together. 
Senior Director, Platform Engineering Mahendra Maheshwara:  I was able to set up a home gym and buy equipment from Tonal, which happens to be an Affirm merchant. So I took an Affirm loan to pay for it, which comes to about $150 a month with zero interest — and that $150 a month is covered by Affirm's employee wallet benefits. 
We also have a really good insurance plan that they've expanded for full nationwide coverage. The company was very helpful in telling us which providers are in each city, and gave me a lot of details on who to contact. That gave me more confidence in moving cities. For the last three years, my wife and I've been thinking of moving to Portland, but couldn't because we had to be in San Francisco for work. Within two weeks of Affirm announcing the remote-first policy, we moved. I've started taking nature photography and just bought a Jeep Wrangler for off-roading. I wouldn't have been able to do any of this before. 
Actually utilizing stipends, or wallets, can sometimes be a chore. How is this mitigated at Affirm?
Adesokan: Prior to us going into a remote-first model, we had similar benefits, but we basically had to make the purchase ourselves then file an expense report. One of those was a cell phone expense wallet, and I went last year not utilizing it because of the lifts required. The benefit of our wallets now is that they're actually Visa debit cards that we can use wherever we go — it just pulls directly from our wallet. So, case in point, I took my personal card off my cell phone bill and just put it in my tech wallet for billing.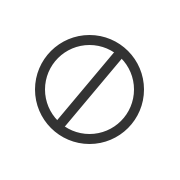 Let's talk about PTO. Companies with unlimited PTO often see employees taking off even less time. Is that an issue at Affirm?
Adesokan: During the last year, I didn't take any time off. It was hard to because emails still come in, work is still going and you're just at home anyway. I think the company saw this from a lot of people. For the benefit of our mental health more than anything, it's useful for us to have that time alone. Leadership set several days throughout the year where the whole company closes, called "away days." It's so much easier to disconnect now, because I know everyone else is, too. 
Cazares: It's nice to look forward to every month, knowing there's at least one three-day weekend in the away day calendar. In addition to these days off, there's still a very flexible paid time off policy. 
Also last year, we tested out having no meetings on Wednesday afternoons. Now, it's a company-wide calendar standard across all teams. It's a nice block of time where you don't have to go on Zoom or attend meetings — you can just be extra productive. 
Does all of that time off impact productivity?
Maheshwara: Our engineering teams are solving some really hard problems, and I don't think any one person could solve them alone. We work in a collaborative manner, and there are lots of discussions to come to a consensus on how to move ahead. It's intense work and it's very satisfying — but it can also be draining. 
You need time to disconnect, otherwise, you'll end up fatigued. That's where time away helps. The last time we had a long weekend, I could see that people came back much more recharged than before. I think it's important and it's actually been good for the company productivity overall. If you're leading a high-functioning, talented team, you need to give them time off. 
Time zones and remote work
In Affirm's remote-first model, the emphasis on flexibility extends to when employees work. Juggling multiple time zones could be difficult to coordinate, so Affirm implemented designated working hours that are reasonable for everyone. "Even though I'm in Central Time, I never feel like I need to be working until 7 p.m. or responding to emails coming in past 8 p.m.," Adesokan said. Instead, he works from 10 a.m. to 6 p.m., allowing him to work during the hours that best suit his schedule and location.
Some companies are trying to implement more mental health resources for employees. What does that look like at Affirm? 
Cazares: One benefit that can get overlooked by companies is their employees' mental health. Especially in the last year with the pandemic and social unrest, all of that can really take a toll on people. One thing I personally utilized last year is our partnership with Spring Health, which allows six complimentary virtual visits with a therapist. 
Affirm has been very open about therapy. It used to be a taboo topic, but it's important for a company to address it as a priority. In some ways, it validates something that people might have felt couldn't be talked about. It's been very beneficial. 
How did Affirm build out this new benefits package?
Maheshwara: When the pandemic started, Affirm increased our stipends so we could buy a standing desk, for example. Then we started getting feedback from our employees that everyone's needs are different: Some people already had a standing desk but needed something else. So our leaders said, "Let's make this flexible and let employees pick what they want. Why should we care about what employees do with their money?" So they decided to just let us do what makes us happy.