Built In San Francisco's 50 Startups to Watch
The San Francisco Bay Area tech industry raked in $45.9 billion in funding in 2019 —  a full 44 percent of the nation's tech investments — and the city still hosts the world's deepest tech talent pool.
And while some of its larger technology companies continue to draw skepticism from lawmakers, SF techies have a ton of alternative employment options at smaller, mission-driven startups.
Take the 50 San Francisco-based startups listed here, for example. They're arming scientists with invaluable ocean data, creating financial tools for freelancers, opening doors into tech for underrepresented communities and building digital home infrastructure for the renewable revolution.
We trawled public records, news features, fundings and more to compile this list of 50 companies, all of which are less than two years old and poised to make waves in the future.
Top Startups to Watch in the San Francisco Bay Area
Ike
DataGrail
Elpha
Mutiny
Oasis Labs
Pathstream
Placement
Revel
Span
ZeroDown
Computer vision technology has the potential to change our lives in all sorts of ways, from providing cheap and easy mammograms to alerting farmers the moment a disease shows up in a crop. Instead of requiring each business to build computer vision tools in-house — which involves training algorithms on labelled data — Labelbox says its platform will do the work for them. The platform integrates with existing machine learning pipelines and offers tools for annotating and managing data. Labelbox launched out of stealth mode in 2018, and lists companies like Airbus, Bayer and Hitachi as customers.
The last thing any tech business wants is to leak its customers' personal information online. To guard against breaches — and maintain regulatory compliance — Nightfall's machine learning technology monitors the data running through business systems, automatically classifying sensitive, personally identifiable and noncompliant information. Through its dashboard, users can set up workflows to create automated quarantines, alerts and deletions, and integrate with a wide array of popular SaaS platforms. Co-Founders Rohan Sathe and Isaac Madan previously worked at Uber and investment firm Venrock, respectively, and have amassed a team with experience at Atlassian, Palo Alto Networks, Deliveroo and Crowdstrike.
As Tesla Energy's former head of product, Arch Rao oversaw the development of the company's Powerwall home energy storage system. His new startup, Span, wants to replace old electrical fuse boxes with its digital system, which controls home power supply. The technology also facilitates the installation of electric vehicles, solar panels and battery storage, as it requires none of the clunky hardware necessary to install them on older systems. Through its mobile app, users get an overview of their current electricity usage, and can remotely control and schedule appliances and utilities.
While the data privacy laws passed by California in 2018 and the European Union in 2016 gave consumers more power, they also created an added level of compliance-related complexity for businesses. DataGrail wants to do the heavy lifting on its customers' behalf, with automated compliance software built around a long list of popular business programs and applications. The software finds and maps an organization's personal datasets, synchronizes users' privacy preferences across all facets of a business and automates privacy requests, limiting the risk of human error.
As organizations collect more complex data — and in greater quantities than ever before — the tools they use to make sense of it must evolve as well. Once Sisu's software is plugged into a company's cloud-based data warehouse, users then tell it which KPIs — changes in sales trends, customer acquisition, changing operating expenses and so on — they're trying to understand. Sisu then analyzes customer segments and transactions to find explanations for those shifts. The company was founded by Stanford Assistant Professor of Computer Science Peter Bailis in 2018 and recently came out of stealth mode with $52.5 million in Series B funding.
While college students learn plenty of theory and base principles at school, many are thrust into the job market without a solid grounding in the software tools they'll likely be using every day. We're talking platforms like Salesforce, Tableau and Excel. Through its training courses, Pathstream partners with tech companies and educational institutions to set students up with resume-ready certifications and industry connections. The company currently offers four courses, including a CRM course through Salesforce, a digital marketing course through Facebook and a VR and AR certification conducted through gaming giant Unity. CEO Eleanor Cooper started the company inside edtech consulting firm and venture studio Entangled Group.
Render has big plans in a tough field. The startup wants to help smaller businesses leverage the latest in cloud technology, offering an alternative to costly DevOps teams and the big cloud vendors like AWS, Azure and Google Cloud Platform. Render says its platform deploys in very little time compared to larger competitors and automates ongoing maintenance and security processes. Founded and led by Stripe's former head of risk, Anurag Goel, the company recently won Startup Battlefield at TechCrunch's Disrupt SF event.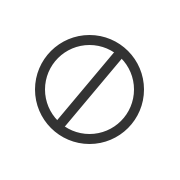 Ever received a terse email from a suspicious account asking for wire transfers and potentially compromising information? Abnormal Security fights back against these scammers with data science tools, listening for signals and behaviors associated with malicious activity. The company claims its technology can detect compromised business email accounts and knows when a hacker is impersonating someone within a company. CEO Evan Reiser previously founded and sold a behavioral profiling startup to TellApart, where he worked with co-founder Sanjay Jeyakumar. TellApart was acquired by Twitter in 2015 for more than $500 million.
At last year's Wired25 conference in San Francisco, Oasis Labs Founder and CEO (and UC Berkeley Professor) Dawn Song predicted that internet users will someday decide who can use their data and how, and that companies will pay users for access. Her company leverages blockchain technology and cryptographic techniques to help businesses leverage — but not expose — anonymized personal data. Using its dashboard, developers can build data-driven software without the risk of accidental breaches or violating users' privacy. Software applications built using Oasis Labs allow users to retain ownership of their personal data, and can set rules around its use by third parties.
The internet can be a rough place, and victims of online harassment often suffer in silence. Led by former Slack engineer and ACLU technology fellow Leigh Honeywell, Tall Poppy arms HR teams with security tools and services designed to protect employees from harassment and intimidation. The startup raised a $1 million seed round in August led by former Googler Liz Fong-Jones, who went public with allegations of harassment and intimidation over her advocacy for diversity in the workplace in 2018.
When you're selling B2B software, the message often changes. An attempt to cover all bases might sound too vague, while directly targeting a specific segment risks alienating a broader base of potential customers. To help with this, Mutiny's pre-built data integrations identify website visitors and their employers by industry, company size, sales funnel stage and more. Businesses can then build customized landing pages designed to speak directly to each prospect's specific needs. CEO Jaleh Rezaei and CTO Nikhil Mathew previously worked together at HR tech company Gusto.
Coil has a very ambitious raison d'être: to change the way creatives make money from their content on the internet. Headed by former Ripple CTO Stefan Thomas, Coil has partnered with Mozilla and Creative Commons to create Grant for the Web, a $100 million fund to invest in startups that promote content business models that aren't based on advertising or subscriptions. Coil's main contributions to the space come in the form of two pieces of technology. The first, called Web Monetization, is a browser API that creates a payment stream between users and the websites they visit. Meanwhile, Interledger is a (non-blockchain-based) protocol for securely sending payments regardless of currency, bank, company or blockchain.
Serial investment banker and tech executive Roy Ng believes that, in addition to their core business, most major tech companies have the potential to deploy interesting fintech products. And he's not shooting in the dark — Apple now offers a credit card, for example, while Square hands out small business loans. Through his company, Bond, Ng and co-founders Matt Bradley and Yan Wu are building an API platform which they say will help all digital brands build their own banking products. In August, the startup announced $10 million in seed funding.
Ike is shortening the ramp to autonomous trucking by focusing on the highway. The company — named after the nickname of President Dwight Eisenhower, under whom construction on the federal interstate system began — builds software that navigates semi-trailers through relatively simple highway conditions. As a truck approaches an urban destination, it pulls into a transfer hub to pick up a human driver, who can then steer the load through trickier city streets. The company's co-founders — CEO Alden Woodrow, CTO Jur van den Berg and Chief Engineer Nancy Sun — have experience working on self-driving truck technology for the likes of Google, Apple, Otto and Uber. They raised a $52 million Series A funding round in February.
While the co-founders of Agora, CEO Maria Rioumine and CTO Ryan Gibson, are still in their 20s, both have resumes that read like accomplished professionals twice their age. Between them, the pair has worked at Microsoft, Google, Facebook, Air Asia and Goldman Sachs. They met as coworkers at venture firm 8VC. Their startup, dubbed Agora, offers a cloud platform that streamlines material procurement and management for contractors. The company has raised $4.1 million in funding, and Rioumine and Gibson were recently featured on Forbes' 30 Under 30 for Enterprise Technology.
With sensitive business documents, files and reports constantly zooming around the web, it's inevitable that someone somewhere will share the wrong information with the wrong person. Altitude Networks' technology identifies potential risks and exposed data, offering tools to audit a user's history with cloud-based documents. They're also able to build customizable security policies. Founded by former Twitter Chief Information Security Officer Michael Coates and former Capital One Chief Data Scientist Amir Kavousian, the startup has raised $11 million in funding to date.
When it comes to industrial production lines, robots still aren't as customizable as humans on the factory floor — for now. Bright Machines is building reconfigurable manufacturing and assembly machinery dubbed "Microfactories" that, through proprietary software, add capabilities like robotics, computer vision, machine handling and more as needed in a modular fashion. When a project or product design changes, users simply enter those changes and the Microfactory adjusts accordingly. The company emerged from stealth mode in October 2018 with a massive $179 million Series A funding round, and is led by former Autodesk CEO Amar Hanspal.
Despite plenty of corporate platitudes, Silicon Valley still suffers from a degree of gender and cultural homogeneity in its workforce. To help tip those scales, Career Karma's app connects wannabe techies with a directory of coding bootcamps and an online community of peers. These peers offer advice and form a virtual support system for one another. The company was founded in 2018 by Ruben Harris and brothers Artur and Timur Meyster, who first went into business together on the podcast "Breaking Into Startups" in 2016.
While businesses try to keep user experiences and branding consistent across web browsers, apps and voice assistants, the back-end technology used to build those experiences traditionally looks very different. To simplify matters, Contentstack is pioneering "headless content management systems," which basically turns a CMS into an API for front-end developers. Co-Founders Neha Sampat, Nishant Patel and Matthew Baier started Contentstack inside their previous startup, cloud integration platform Built.io, and spun Contentstack out as an independent company in 2018. The trio then sold Built.io to Software AG later the same year.
Still-stealthy Digits cryptically describes itself as "a counting company," and in a blog post this past May Co-Founders Wayne Chang and Jeff Seibert alluded to technology that will "democratize financial savvy." The post points out that while technology has turned amateur enthusiasts into filmmakers and travel agents, entrepreneurs still need to learn the laborious details of business finance the hard way. Chang and Seibert say Digits will change all that. While it's an ambitious claim, we're inclined to give them the benefit of the doubt: In 2011, the duo founded Crashlytics, a crash reporting platform which was sold to Twitter and then Google, and now runs on almost every smartphone in existence.
Design Strategist Gina Gutierrez and Software Engineer Faye Keegan took inspiration from podcasting and other storytelling apps to create Dipsea, an emerging leader in the growing field of audio erotica. The company employs writers, editors, directors, producers, engineers and voice actors to create a refined and relatable alternative to video-based content. Dipsea's stories cover a wide array of genders, sexual orientations and "intensities." And with an appealing design aesthetic and favorable reviews from the likes of Elle, Vox and the New Yorker, the startup appears to have built a millennial-approved user experience.
Doorstead is using technology to fundamentally change property management. Once an owner has provided basic information about the home they want to rent, Doorstead's algorithm sifts through local property data to pick a monthly rental rate. Doorstead then guarantees a monthly income for the owner while handling much of the work — creating listings, finding tenants, running background checks, cleaning, maintaining and, if necessary, evicting. The company was founded by Ryan Waliany, who previously worked for Uber after it acquired his recipe startup Kitchenbowl, and serial entrepreneur Jennifer Bronzo.
Drivetime brings interactive gaming to your next road trip. Using an entirely voice-activated app — no swiping or screen glances necessary — users can answer trivia questions and solve murder mysteries on the go. The company recently raised $11 million in Series A funding from Makers Fund, Amazon's Alexa Fund and Google's Assistant Investment program, and plans deeper integration with both Amazon and Google's voice assistant technologies. Along with the funding, Drivetime also revealed a collaboration with the "Jeopardy" game show to build an in-car quiz game, with narration by TV host Alex Trebek.
Dyneti has a plan (and the technology) to stop scammers using stolen credit card numbers to purchase goods online. The company's software development kit processes payments by scanning a user's credit card with a smartphone camera. This verifies that the user is in possession of a physical card — and not a stolen number — while ending the practice of manually entering credit card information for every online purchase. According to TechCrunch, CEO Julia Zheng previously launched fraud analytics teams for Uber's account security and UberEATS teams.
Elpha is a social and professional networking tool for women in tech. Users sign up to tap into communities and make connections, ask questions and compare notes. Companies pay a yearly fee to post jobs on the site. The platform was originally started in 2017 as a women's message board inside Y Combinator before Co-Founders Cadran Cowansage, Kuan Luo and Abadesi Osunsade spun it out as its own company in February of 2019. The startup has since raised $1.3 million across two rounds.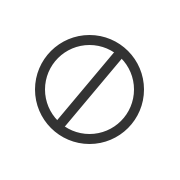 When an e-commerce brand wants to build a warranty portal to replace customers' broken or damaged items, it typically goes through large and expensive industry stalwarts like Assurant or SquareTrade. Extend is one of a number of startups seeking to push its way into the market, offering a solution that integrates with most of the major e-commerce platforms and manages the process of accepting and fulfilling warranty claims. While there are a few competitors in the space, Extend's edge comes from a recently announced acquisition of insurance giant Aon's U.S.-based warranty division.
As the tech industry grapples with a labor shortage, "software engineer" is the job title of the moment. But some professionals have skill sets more suited to sales than software. For those with the gift of gab, Flockjay offers remote courses in technology sales complete with personal training, connections with mentors and job introductions. Flockjay doesn't take a dime in payment until students start earning a salary, at which point the company asks them to hand over 10 percent of their first year's income. Flockjay has amassed $3.1 million in funding thus far, including an investment from Serena Williams and Will Smith in October.
Robotics startups face a tough choice: build a platform in-house to control and manage their creations or pay someone to build a specialized solution. Freedom Robotics says it offers a third way, with an API that can be customized to fit a wide range of business models and fleets. The software has robot control features like alert capabilities, fleet management tools, real-time data streams and more, forming a foundational platform for robotics developers to build upon. The company emerged from stealth in July with a $6.6 million seed investment led by Initialized Capital.
University education is expensive in the United States, making student loan reimbursements an attractive perk in a tight labor market. For companies who want to help their employees make a dent in that debt, Goodly's platform smooths the process of setting it up as a benefit. The company charges $6 per employee per month for its services, which include a dashboard for designing a contribution plan, payroll integration and a management portal for participants. As early employees at HR startup Rippling, co-founders Gregory Poulin and Hemant Verma have plenty of experience in the space. They launched Goodly at Y Combinator in 2018.
In 2009, Walmart and Patagonia joined forces to found the Sustainable Apparel Coalition, an alliance of clothing, footwear and home textile businesses committed to sustainability. However, creating change and holding members accountable proves difficult without a standardized set of yardsticks for companies to measure themselves by. To that end, SAC spun out Higg Co in May 2019 to roll out its Higg Index technology, a suite of software tools that helps members measure and score their sustainability performance in their products, facilities and retail operations.
While businesses often sprawl over state, provincial and international boundaries, data protection laws do not. This means that companies operating in multiple countries can have a hard time maintaining compliance. InCountry claims to be the solution these businesses have been waiting for, with infrastructure to store personal data like health, transaction and employee records in compliance with any local laws. Meanwhile, its InCountry Border product — which the company announced along with $15 million in funding this July — makes sure no data strays outside its proper jurisdiction.
As bitcoin mining operations have proliferated throughout China, one San Francisco startup wants to draw the industry's center of gravity back toward this side of the Pacific — and fulfill its intense power requirements using renewable energy. Layer1 designs, builds and operates its own mining infrastructure, including proprietary application-specific integrated circuits and liquid-cooled mining containers. With more than $50 million in funding from the likes of Peter Thiel and Shasta Ventures, the company is building its mining operation in West Texas, where it says it has found a combination of friendly regulation and abundant renewable energy sources.
Middesk's suite of identity and risk APIs plug into a B2B company's onboarding process to identify potential risks and compliance issues. The company's technology tells customers whether a potential business partner pays taxes, is involved in litigation, has filed for bankruptcy and plenty of other potential turn-offs. Co-Founders Kyle Mack and Kurt Ruppel both previously worked at background check company Checkr, and were among a few YC graduates this year to walk into the incubator's winter demo day having already raised funding — in their case, $4 million in seed cash from Accel and Sequoia Capital.
Octave CEO Sandeep Acharya previously served as VP of strategy for healthtech company One Medical, telling TechCrunch that the idea for Octave occurred to him when he realized a lot of young professionals were struggling with anxiety and depression — a field his previous employer doesn't address. Acharya's new startup describes itself as a "behavioral health studio," with online portals to help users find classes, coaches and one-on-one therapists to help manage mental health. The company uses data to match users with the right provider based on needs, schedule and budget, and has so far opened three practices — two in New York City and one in San Francisco's FiDi.
Furniture rental startup Oliver Space sets itself apart in an otherwise-crowded field with concierge-style services, grouping items in stylistically consistent bundles and offering interior design tips. The company consults with customers via video calls and mood boards, then delivers and assembles their chosen furniture. Once the customer is ready to leave, they can decide to keep the furniture or have Oliver Space take it away again. CEO and Co-founder Chan Park previously helped Uber launch its services in Southeast Asia, having come up with the idea while spending months on the road in short-term rental apartments.
Even machines make mistakes. And when they do, businesses with complex mechanized manufacturing facilities can spend a lot of time and energy finding the root cause. To reduce downtime, Y Combinator-backed Overview's computer vision technology monitors items for defects as they progress down the production line. The company says it can spot tiny errors and inconsistencies like irregular wiring, pinholes and tears in surfaces, and errors in cable configuration. Founded in 2018, Overview's founding team has experience at tech heavyweights like Salesforce and Tesla.
While the freelance lifestyle is undeniably tough, its independence and self-sufficiency can be mightily fulfilling. And more and more people are taking the plunge. Recent research by Morgan Stanley found that freelancers could make up more than half of the U.S. workforce within 10 years. Even still, many banks remain unwilling to offer loans or credit cards to those who can't prove regular income. To fill the gap, former freelancing consultant Hussein Ahmed founded Oxygen, a digital bank with tools and loans geared specifically toward freelancers. The company lowers the barriers to credit for folks without steady income streams, along with tools to help them manage their finances.
Being unemployed is hard work. Desperation for a job — any job — and the challenge of securing income and social validation tempts many to accept roles at salaries far below their worth. Placement pairs job seekers with its "talent agents" to evaluate the candidate's earning potential and explore opportunities in cities with lower costs of living, or where their skills are in higher demand. Founded by Flexport product vets Sean Linehan and Katie Kent, Placement assists job seekers through the hiring and salary negotiation process. The company claims an average 30 percent raise for customers who, once in a new role, pay Placement 10 percent of their salary for their first 18 months of work.
RealityEngines.AI's Co-Founder and CEO Bindu Reddy has been busy. She previously oversaw Google Docs, Sheets, Slides, Sites and Blogger as the head of products, then founded and sold her AI-driven social startup Post Intelligence to Uber before launching AI Verticals at AWS. This latest project, co-founded alongside other Amazon, Google and Uber veterans, seeks to lower existing barriers to AI adoption, including noisy and incomplete datasets and limited talent in a tight labor market. The company raised $5.25 million in funding from former Google CEO and Chairman Eric Schmidt, among others.
Revel focuses its business around an often-overlooked demographic: women over the age of 50. For a monthly membership fee (currently waived for inaugural members), users can browse, host and attend cooking classes, farmer's market expeditions, workshops, author talks and more with like-minded women. Members who host events are also able to earn a little money for their efforts. Co-Founders Alexa Wahr and Lisa Marrone started the company to celebrate their mothers, relatives, friends and mentors, who they say are redefining middle age.
Just as robots are taking over many repetitive tasks in the working force, robotic process automation technology (RPA) is taking over repetitive tasks in white collar offices. Software is now capable of performing tasks like onboarding new employees and processing insurance claims without direct human oversight. However, RPA software remains too costly for most businesses outside the Fortune 1000. To level the playing field, Robocorp is building what it says is the first open-sourced RPA technology with a cloud-native orchestration platform. The technology is based on the Robot Framework project, an open-sourced software testing environment. In November, Robocorp raised a seed round led by storied Silicon Valley firm Benchmark.
It can be difficult to make the most of multiplayer gaming when none of your real-world friends want to play the same titles as you. To help gamers find good collaborators, Rune built an AI-powered platform that collects data from surveys and gameplay to match users with teammates whose skills and style complement their own. The startup currently operates on the mobile game "Brawl Stars," and through a survey asks questions about the languages a user speaks, how seriously they're planning to play and how much experience they have. CEO Sanjay Guruprasad and CTO Bjarke Felbo were studying social network dynamics and behavior modeling, respectively, at MIT before dropping out to start Rune.
To say twin sisters Anna and Kerry Wang are overachievers is a bit of an understatement. The pair both got their undergraduate and master's degrees from Stanford, and both interned at Google and McKinsey & Company. They then took their startup idea — technology that automatically sends surveys to job candidates' references — to Y Combinator together. Their startup, Searchlight, is founded on the assumption that the best candidate isn't always the best at interviewing, and their skills may not stand out on a resume. The company claims that 80 percent of its customers hire more candidates from underrepresented backgrounds within three months of adopting Searchlight.
Skale Labs' technology seeks to provide scalability to the Ethereum blockchain and the apps developers are building on it. The solution centers around a decentralized modular cloud, which allows developers to provision configurable blockchains. The company leverages cutting-edge blockchain technologies like byzantine fault tolerance, the asynchronous protocol, threshold signatures and leaderless consensus. Skale says the resulting development platform offers all the benefits of blockchain's decentralization without sacrificing computation speed, storage or security.
Sofar Ocean Technologies was founded by the merger of underwater drone startup OpenROV and ocean data startup Spoondrift, a move facilitated by SolarCity Co-Founder Peter Rive. The combined company builds seafaring drones and solar-powered sensors to help scientists collect data above and below the briny deep. The company already has a number of products available, including the Trident underwater drone, the Spotter maritime weather data sensor, the Strider autonomous ocean data acquisition machine, and an API to access Sofar's sensor and model forecast data.
Streamlit has built an open-source tool for machine learning engineers, focusing on flexibility to cover a wide range of use cases at companies like Uber, Stripe, Twitter and Stitch Fix. The company's goal is to cut the amount of time machine learning engineers spend building tools to simply understand their datasets, offering features like slidable toggles to control variables or tables grouping data into understandable subsets. Co-Founders Adrien Treuille, Amanda Kelly and Thiago Teixeira all previously worked with machine learning at Google.
Symbium digitizes zoning information, permitting processes and other regulations, turning them into interactive maps to help developers understand where they can and cannot build certain types of projects. The company participated in the Startup in Residence Program, during which it was paired with San Francisco's Planning Department. The company used its technology to help solve a department bottleneck when it came to scouting locations. CEO and Co-Founder Leila Banijamali also founded Startup Documents, which automates the process of legally forming a business for startups and their lawyers.
As microservice architecture has taken off, so have the open-source projects Envoy, a service proxy, and Istio, a control plane. These service mesh projects — started at Google and Lyft, respectively — help developers orchestrate communication between microservices on a distributed data platform. Founded by former Google and Twitter engineers, Tetrate combines Istio and Envoy to create a service mesh capable of handling enterprise-scale operations. The company was working in stealth mode until March, when it announced $12.5 million in Series A funding.
Former Uber Product Manager Ken Chong and UberEats Group Manager Matt Sawchuk recently launched a kitchen rental startup set to rival Travis Kalanick's CloudKitchens. Co-founded along with professional chef Andro Radonich, Virtual Kitchen Co. is designed to alleviate the pressure food delivery services place on independent restaurants, renting kitchen space with infrastructure designed specifically for deliveries. The company raised $15.3 million in Series A funding in June, led by Andreesen Horowitz and Base10 Partners.
With Zenefits' former CTO and COO on its founding team, one-year-old ZeroDown is already making waves in San Francisco's real estate tech industry. ZeroDown helps customers find a home before purchasing it in cash on the customer's behalf, at which point they have five years to pay off the cost of the down payment. The company's tech-driven model for making Bay Area housing more affordable (though you still need a combined household income of $200,000 to apply) prompted a $30 million investment from Goodwater Capital and former Y Combinator president Sam Altman.
About Built In San Francisco's 50 Startups to Watch in 2020
Built In San Francisco hand-selected startups that have the vision, team, focus and funding to drive innovation within the tech community. For our 50 Startups to Watch in 2020 list, we chose local companies founded within the past two years that we believe have positioned themselves for rapid growth and scaling in the year to come.