Technology we use
Engineering

Product

Sales & Marketing
Java

Languages

Javascript

Languages

Python

Languages

Google Analytics

Analytics

Salesforce

CRM

Marketo

Lead Gen
Location
Our Belmont office is our global headquarters and largest US office. We're nestled in the hills of Silicon Valley with San Fransisco at your doorstep.
An Insider's view of RingCentral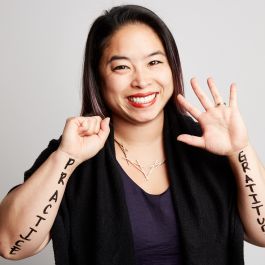 What are some social events your company does?
Outside of holiday festivities, the biggest program is RingCentral Spirit Week in October. Events are planned for everyday of the week and include interactive webinars, global relay runs, philanthropic giving as well as plain ol' fashion fun. We always has a lot of pride, but this week in particular the orange and blue really shine through!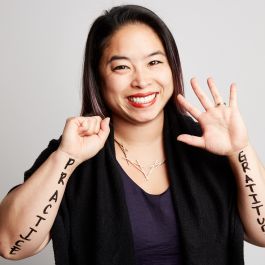 Allyson
Employee Programs, Manager
What projects are you most excited about?
The diversity initiatives I'm most excited about is a values-based interview for prospective folks. Enabling diverse candidates means having diverse interview panels that reflect the company. These will help candidates and hiring managers ensure that there's a values alignment, which is much more prudent than a "culture fit."
Jedd
Diversity Associate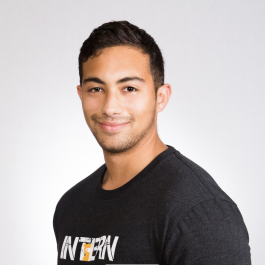 What's the vibe like in the office?
Working on my team is really fun! It's very supportive, we help each other out as much as possible. I was able to work on something, have it built, and use it every day - that's what I like about it here.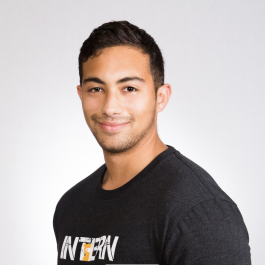 Berto
UX/UI Designer
What are RingCentral Perks + Benefits
RingCentral Benefits Overview
RingCentral fosters career development and provides leadership training, education, workshops, and coaching for all employees. RingCentral promotes a healthy work-life balance by providing catered lunch and breakfast on a daily basis as well as a kitchen stocked with a variety of complimentary beverages and delicious snacks.
In addition, we offer flexible PTO to keep our employees well balanced while maintaining productivity. Along with our employee stock purchase plans (ESPP) and stock options, RingCentral offers competing health, vision, dental and pet benefits to keep you at your best.
Culture
Volunteer in local community
Through our CSR program, RCause, we take pride in our commitment to inclusivity, sustainability, and giving back to our communities. We offer employee matching and Volunteer Time Off.
At RingCentral, we partner with nonprofits that drive impact towards environmental sustainability, social impact and responsible governance.
Team based strategic planning
Group brainstorming sessions
Diversity
Documented equal pay policy
Dedicated Diversity/Inclusion Staff
Highly diverse management team
Unconscious bias training
Our dedicated Learning & Development initiatives include Unconscious Bias AND Diversity & Inclusion training which are core to our mission in fostering, educating, and building our inclusive workforce
Someone's primary function is managing the company's diversity and inclusion initiatives
Mean gender pay gap below 10%
Diversity Employee Resource Groups
From Black Lives Matter, Women leaders, Pride, Hispanic heritage, Mothers and more, these employee-led ERG's are a special part of our culture that we take pride in supporting and growing.
Hiring Practices that Promote Diversity
Our active hiring practices don't discriminate on the basis of race, color, creed, religion, national origin, sex, sexual orientation, disability, age, marital or veteran status.
Health Insurance & Wellness Benefits
Flexible Spending Account (FSA)
RingCentral employees can contribute up to $5000 annually for Dependent Care FSA and up to $2750 for Health Care FSA.
Health Insurance Benefits
Our pet insurance policy can cover up to 50% of out of pocket expenses.
Our wellness programs include fitness and yoga classes, meditation and nutrition sessions and more, to keep all our employees feeling their best!
RingCentral team fitness initiatives include In-office yoga, In-office fitness classes, Sponsored race teams.
Mental health is very important to us, that's why we have partnered with Headspace, offer counseling options, and conduct frequent virtual yoga and meditation sessions to support our employees.
Retirement & Stock Options Benefits
RingCentral makes a matching contribution of 50% of your first 6% deferred.
Employee Stock Purchase Plan
Match charitable contributions
We offer employee matching for charitable donations and through our Dollars for Doers program, RCause will donate $10/hr on behalf of any employee volunteering at the nonprofit of their choice.
Child Care & Parental Leave Benefits
Supporting our working mothers, we've partnered with Milk Stork to deliver milk to their babies when traveling. We also send out gift boxes to all our new mothers and fathers!
Company sponsored family events
RingCentral sponsors family oriented events Annually.
Vacation & Time Off Benefits
Perks & Discounts
Home Office Stipend for Remote Employees
Professional Development Benefits
Job Training & Conferences
RingCentral offers employees professional development opportunities.
Additional Perks + Benefits
Our people are really what make RingCentral an amazing place to work. We care about taking care of our employees and offering them top tier perks and benefits to fit all of their needs.
View full list of perks + benefits
More Jobs at RingCentral
98 open jobs