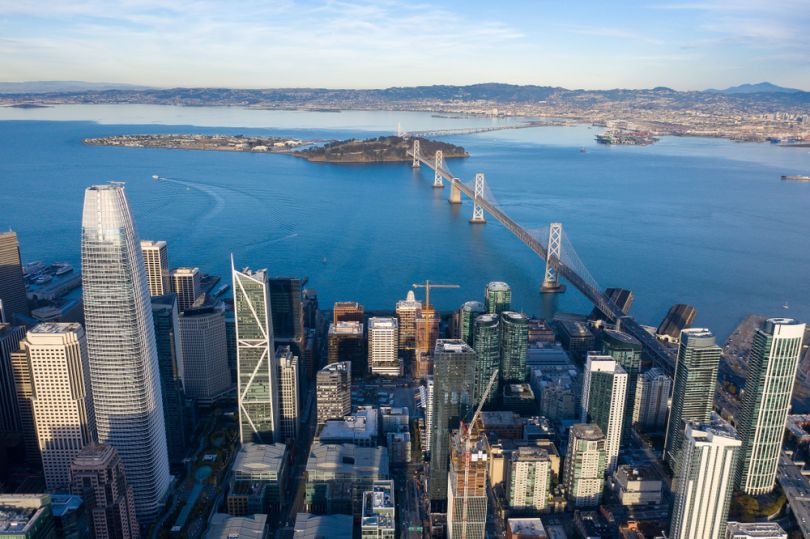 In the future, cars will fly, and some of them will probably be used for ridesharing. 
That's the promise of Uber's recent announcement that it is partnering with Hyundai to create a flying taxi that could one day be called via the ride-hailing app. The companies revealed their four-seat flying vehicle model last week at the annual Consumer Electronics Show. 
A Hyundai spokesperson told CNN that a first prototype would be finished in 2023, joining an already growing field of flying car prototypes in various stages of development from companies such as Boeing and Porsche. Of course, experts say it's unclear whether Uber's goal of establishing a network of air taxis by 2023 is too ambitious.
Uber was also in the news last week for more immediate reasons: The company has been revamping its app in California in response to a new state gig economy law. The Verge lays out Uber's Wednesday announcement to California drivers and passengers.
More CES reveals: Sunflower Labs revealed a new home security system at CES with a bee-themed line of products. They include an autonomous drone (the Bee), a drone charging-station and motion-sensors. [TechCrunch]
Fake-meat startup Impossible Foods has been on the plant-based vanguard since it released its Impossible Burger in 2016, and now the company is moving into Impossible Pork and Impossible Sausage. The new products were unveiled last week at CES. [Fortune]    
In other foodtech news: The San Francisco vertical farming company Plenty has been expanding, and last week it began offering LED-grown baby kale, baby arugula and other boxed leafy blends in Bay Area Safeway and Whole Foods stores. [SF Chronicle]
Cloudflare Acquired S2 Systems: Software company Cloudflare has acquired the browser isolation startup S2 Systems, and wants to put its technology that prevents certain kinds of code attacks to use in a new line of products called Cloudflare for Teams. 
"We're super excited to have them on board, and we think that combining their better browser isolation technology with our ubiquitous network, we can really redefine how enterprises protect their employees, and over the long term how people generally browse the internet," Cloudflare's CEO Matthew Prince told TechCrunch. 
San Francisco urbanists ponder the big question: How do you "fix" San Francisco, particularly its housing crisis? Curbed put this question to a number of local journalists, urbanists and tech leaders, including Marc Benioff, Salesforce's founder and CEO. He lays out his three-step plan, which includes, no surprise: a pressing need for money and housing to urgently combat homelessness, plus a more general sense of civic duty among the populace. 
Other participants include New York Times tech reporter Mike Isaac, who comments on where tech players like Uber, Lyft and Airbnb fit in, Recode editor Kara Swisher, and Initialized Capital partner Kim-Mai Cutler. [Curbed]
Virta Health Corp. raised $93 million: Virta Health Corp., a healthtech company that runs an online clinic for the treatment of type 2 diabetes, raised a $93 million Series C.  San Francisco VC firm Caffeinated Capital led the round. [SF Business Times]