Everyone in tech knows the startup world is a tough one. In a market saturated with drive, innovation and creativity, to survive and thrive means more than just having a good idea, but also having the ability to run with it. The Bay Area may have an incredibly competitive startup culture, but if you're looking for a place to take a big chance on a great idea, then Berkeley is just that place. From the hippie movement to today, Berkeley has long been the birthplace of some of the world's most adventurous ideas and endeavors. Whether they're dreaming up new frontiers in virtual reality or exploring the capabilities of enterprise data, it only makes sense then that these 12 startups are choosing Berkeley as the place to brew new ideas. 
Top Berkeley Startups To Know
Krisp
Eyelevel.ai
VirusBay
Pengram
Redflag
Obviously AI
Hayden AI
Founded: 2017
Focus: Conference Call Technology, Telecommunications
What they do:  Krisp is a conference call and recording app that allows users to make calls anywhere by eliminating background noise on both ends of a call. Krisp is powered by artificial intelligence and deep neural networks, adding a noise-cancelling layer between the phone microphone and conferencing apps. Built for podcasters, call centers, streamers and other users for whom call clarity is most valuable, Krisp was named Product of the Year on Product Hunt in 2018. 
Founded: 2018
Focus: Artificial Intelligence
What they do: Powered by AI, SuperAnnotate is an image annotation software that seeks to assist companies in acquiring training data through improvements to pixel accuracy and image segmentation. Designed to make product lifecycle development quicker and more efficient, their clients hail from the consumer, retail, autonomous vehicle, security and medical sectors. 
Founded: 2018
Focus: Artificial Intelligence, Business Tech
What they do: EyeLevel.ai is a conversational AI platform that enterprises both big and small can use to build personalized chat systems to further engage their customer base. Their chatbots operate in a network of over 1,700 and their tech has been featured in Wired Magazine, Martech and the Silicon Valley Business Journal.
Founded: 2017
Focus: Security
What they do: Algorithms and AI fuel the fully autonomous risk management system that STYCKR offers their clients, helping businesses detect fraud and predict security breaches quicker. From neural networks to smart data, this company offers solutions that assist enterprises in maintaining traceability and control over their shipping and inventory. With support from startup incubator Berkeley Skydeck, STYCKR's firmware is developed in-house and the company has additional offices in France outside of their Berkeley headquarters. 
Founded: 2018
Focus: Cybersecurity
What they do: VirusBay seeks to build a web-based collaborative risk management platform that helps enterprises and organizations quickly and independently resolve security incidents without the need to hire external IT support. The platform allows users to build a community-based network of security support, and among the organizations that have contributed to the site are GoldSecurity.com and Hakdefnet. 
Founded: 2018
Focus: Augmented Reality
What they do: Putting down roots in the relatively new augmented reality sector, Pengram is an indoor navigation platform that creates indoor waypoints without the need for hardware. By achieving spatial awareness and building indoor maps exclusively through phone cameras, Pengram eliminates the hardware installation that other navigation platforms require. Pengram's team is made up of engineers and researchers previously from companies like Google, Oculus and NASA. 
Founded: 2018
Focus: Augmented Reality
What they do: Snipfeed is a content curation platform designed specifically with Generation Z in mind. Combining access to podcasts and shows with social media that allows for discussion and sharing with peers, Snipfeed seeks to provide users with an accessible application for discovering new media and content. Their platform also serves creators, offering tools to ease the process of content monetization and distribution.
Founded: 2018
Focus: Artificial Intelligence
What they do: Sentia is a virtual, digital advisor that works to simplify CRM for enterprises in the B2B market nationally and internationally. The team at Sentia sought to create a solution that would minimize data entry for sales teams, allowing representatives to pull up data on the value of potential prospects on demand. Their AI technology eliminates the need for report writing and helps sharpen sales forecasts to close more deals. 
Founded: 2018
Focus: Fraud Detection
What they do: Redflag is a marketing strategy and fraud detection platform that helps businesses manage their online reputation by flagging potentially fraudulent content and predicting user experience trends. Their service is capable of scanning both social media and mass media for brand discussion, and can track and detect public sentiment and customer retention over time. Redflag monitors public opinion for various high-profile clients, including Disney+ and the Golden State Warriors. 
Founded: 2018
Focus: Blockchain Technology
What they do: Lastbit hopes to integrate bitcoin and other cryptocurrency into the mainstream economy by building a method for enabling peer-to-peer exchange through virtual card emulation. The company seeks to lift the veil from the cryptocurrency market, helping everyday users and enterprises do business simply and efficiently with bitcoin. In 2019, lastbit's Lightning as a Service platform was voted as one of the 100 hottest fintech startups at Las Vegas' Money 20/20. 
Founded: 2018
Focus: Enterprise Tech
What they do: The team at Obviously AI believes that every business deserves to have access to data to enhance their brands. As such, their platform allows business analysts to run predictions and analytics on their data history to gain customer insights without the need for programming or coding. Through machine learning, Obviously AI's users can become data independent and predict future market opportunities efficiently and affordably.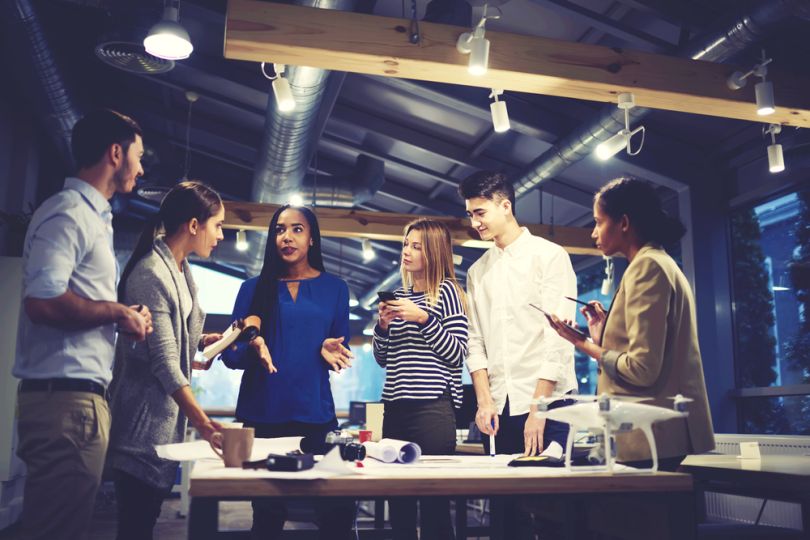 Founded: 2019
Focus: Govtech, Artificial Intelligence
What they do: Hayden AI is designed to help cities with infrastructure and traffic safety, guiding city planners in creating more efficiency with support from machine learning, HD/3D mapping and computer vision. The company currently runs two applications that detect and display traffic incidents in real time, and is in the process of developing sensor technology for cars, public transit and school buses. Hayden AI is one of the startups taken under incubator Berkeley Skydeck's wing, and is additionally supported by MIT Angels, NVIDIA and Black Mountain Ventures.