Explore Top Tech Companies
Remote jobs
---
Industry
---
DEI
---
Tech Stack
---
Perks
---
Size
Top San Francisco Bay Area, CA Cannabis Companies
(11)
Cannabis • Healthtech • Software
Roshi is a collaboration of masters from the cannabis and life sciences industries. It is a marriage of the best practices and processes in cannabis, with the knowledge and software infrastructure that delivers complete product transparency and FDA-level accountability.
---
Cannabis
PAX Labs is an award-winning, consumer technology brand that supports responsible, adult cannabis use. Our products represent the gold standard in product quality and we aim to move the space beyond outdated stereotypes. Most of all, we want to be good stewards for a product and movement that enhances many people's lives.
---
Cannabis • Retail • Sales
As the pioneering leader of regulated retail, Greenbits is the complete cannabis retail management platform. Founded in 2014, we empower 22,000 users in 1,200 retail locations across 13 states. As the market share leader, Greenbits rings $3.7 billion in sales annually, comprising one-third of all cannabis sales in adult-use states.
---
Cannabis • Digital Media • News + Entertainment
Founded in 2010, Cannabis Now focuses on the most relevant news, political happenings, cannabis legislation, horticultural advancements, social change, economic trends and medical marijuana information available today. By including only responsible cannabis news coverage, our goal is to enlighten, educate and entertain by providing the information.
---
Cannabis
We pride ourselves on being the first sustainable, sun-grown cannabis brand to represent California's most special micro-climates and their small-farmer ecosystems. We partner with, and give scale to, premier artisan farmers in Mendocino County, Southern Humboldt and Trinity who focus on small batch, boutique strains. Our products are available thr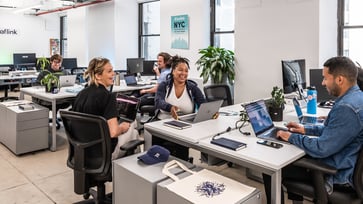 Cannabis • eCommerce • Enterprise Web • Logistics • Payments • Software • Database
---
Cannabis
Meadow builds software solutions for the modern cannabis industry. Meadow's powerful point of sale suite helps cannabis retail and delivery save time, cut costs, increase revenue, and boost retention. Our robust & compliant point of sale software allows dispensaries to sell, track, organize, analyze, and reward within one integrated POS system. https://getmeadow.com Meadow Delivery partners with licensed dispensaries to deliver cannabis products to adults and patients throughout California. https://meadow.delivery MeadowMD is a telemedicine service where patients can get online evaluations for a medical cannabis card with a licensed physician. https://meadowmd.com
---
Cannabis • Software
3,700+ retailers | 1,200+ brands | 21% of wholesale orders | 22 territories | the wholesale cannabis marketplace. LeafLink streamlines the ordering process, simplifies communication, and helps sales reps and purchasing managers spend less time on busy work.
---
Cannabis • Software
Flowhub is the leading cannabis retail software company that helps modern dispensaries thrive by delivering compliance, point of sale, inventory tracking, and business intelligence data from a single, highly-customizable platform.
---
Cannabis
Eaze, a cannabis marketplace, is on a mission to enhance safe access to legal cannabis, educate people about cannabis as a tool for wellness, and drive smart cannabis policies. We work to achieve this by connecting adult consumers with licensed dispensaries and products; programs to help consumers make informed choices, and sharing market...
---
Cannabis • eCommerce
We're an e-commerce company that sells cannabis online. We have the biggest selection, the best prices, and the freshest weed of anyone in the world (though we are currently restricted to California we are intent on scaling to the rest of the country).
---
Blockchain • Cannabis • Marketing Tech • Consulting • Financial Services
Rapidly scale your startup with fast experimentation and deep marketing expertise. Crescendo consulting provides marketing services to Fintech, Finance, Crypto, Web3.0, and Cannabis startups. We're laser focused on scaling startups. We offer SEO, content development, email marketing, social media marketing, and paid marketing services. We've worked with everyone from pre-seed and bootstrapped startups to Series-D billion dollar companies.
---
Don't see your
company? Let's change
that.